What to Know About Smelly Feet
Foot & ankle specialists
If you notice that your feet smell bad when you take off your shoes, you're not alone. Having stinky feet is a very common problem. Learn more about what causes feet to smell bad and how you can help to prevent it.
Causes of Stinky Feet
The main cause of smelly feet is trapped sweat. Your feet create a lot of sweat each day since they have thousands of sweat glands. When the sweat becomes trapped in your shoes or socks, it can create a bad odor. This is known as bromodosis, or smelly feet.‌
Bacteria are also responsible for smelly feet. There are many kinds of bacteria on the bottom of your feet. These bacteria live off the sweat that your feet are constantly producing. When they feed on the sweat, the bacteria create an acid that causes foot odor.
Besides bacteria, fungus may also cause you to have smelly feet. Fungus grows and thrives in warm, moist areas. When your feet sweat inside your shoes and socks, this creates an environment where fungus can grow. These bad-smelling fungi are commonly known as athlete's foot.
Some other factors that could cause stinky feet include:
Poor hygiene
Wearing the same shoes every day or not changing your shoes frequently enough
Certain diseases
RIVERA FOOT & ANKLE: At Orlando H.Rivera DPM, our priority is to deliver quality care to informed patients in a comfortable and convenient setting. When you have problems with your feet, you need to turn to a podiatrist who listens and responds… an experienced doctor who knows the field and can effectively diagnose and treat your needs… a friendly physician who counsels you on the best ways to maintain and improve your health. Our physician(s) meet all these criteria. Plus, you benefit from a dedicated team of trained professionals who give you the individualized attention you deserve.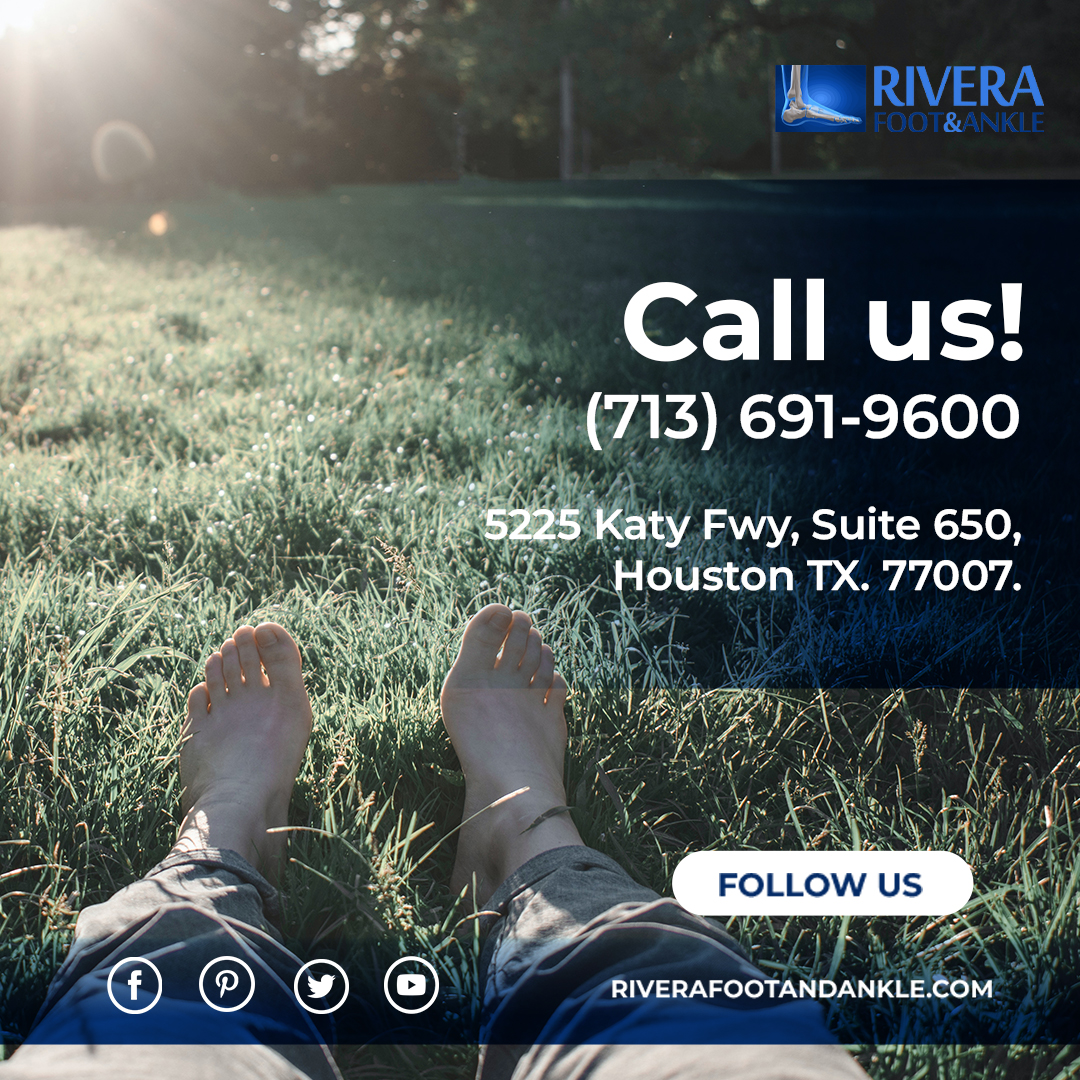 Call now at (713) 691-9600 or mail us

This email address is being protected from spambots. You need JavaScript enabled to view it.

| Get A Free Estimate HERE
Orlando H.Rivera DPM
Foot and Ankle, Dr. Orlando Rivera, Advanced Foot & Ankle Specialist, Foot and Ankle Podiatry, Houston Foot & Ankle Surgical, Treatment of Foot and Ankle, Foot & ankle specialists, Podiatrist in houston, podiatrist in houston, Orlando H.Rivera DPM, Houston Foot Doctor, Foot and Ankle Surgeon Houston, Ankle and Foot Specialist Houston, Podiatrist Houston, Foot Pain Houston.