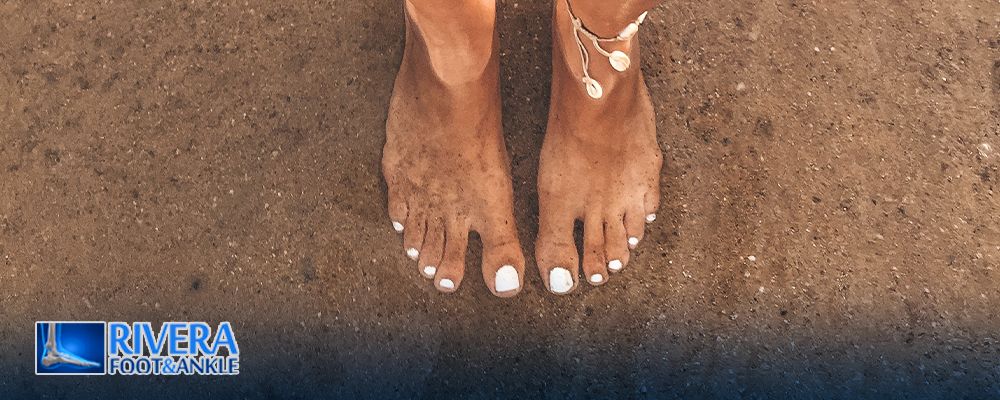 What's a high ankle sprain and how does it differ from an ankle sprain?
Foot & ankle specialists
The difference between a high ankle sprain and an ankle sprain depends on the location and ligaments that were injured. Ankle sprains are grouped into two location-based categories:
Inversion. An inversion sprain is the most common and occurs when the ankle turns in or out and the ligament on the outside of your ankle tears. Trips and falls cause inversion sprains.
External rotation. An external rotation injury tears the ligament between the fibula and tibia, known as the syndesmosis ligament. This is also called a high ankle sprain, and is a common sports injury.
A note from Rivera Foot and Ankle
The first 24-48 hours after an ankle sprain are the most uncomfortable, but symptoms can be relieved with at-home treatment, including icing and elevating the injury to reduce swelling. Rebuilding strength in your ankle after a sprain can help prevent future sprains. Always pay attention to the surfaces you're walking or exercising on to avoid accidental trips and falls that could lead to sprains.
RIVERA FOOT & ANKLE: At Orlando H.Rivera DPM, our priority is to deliver quality care to informed patients in a comfortable and convenient setting. When you have problems with your feet, you need to turn to a podiatrist who listens and responds… an experienced doctor who knows the field and can effectively diagnose and treat your needs… a friendly physician who counsels you on the best ways to maintain and improve your health. Our physician(s) meet all these criteria. Plus, you benefit from a dedicated team of trained professionals who give you the individualized attention you deserve.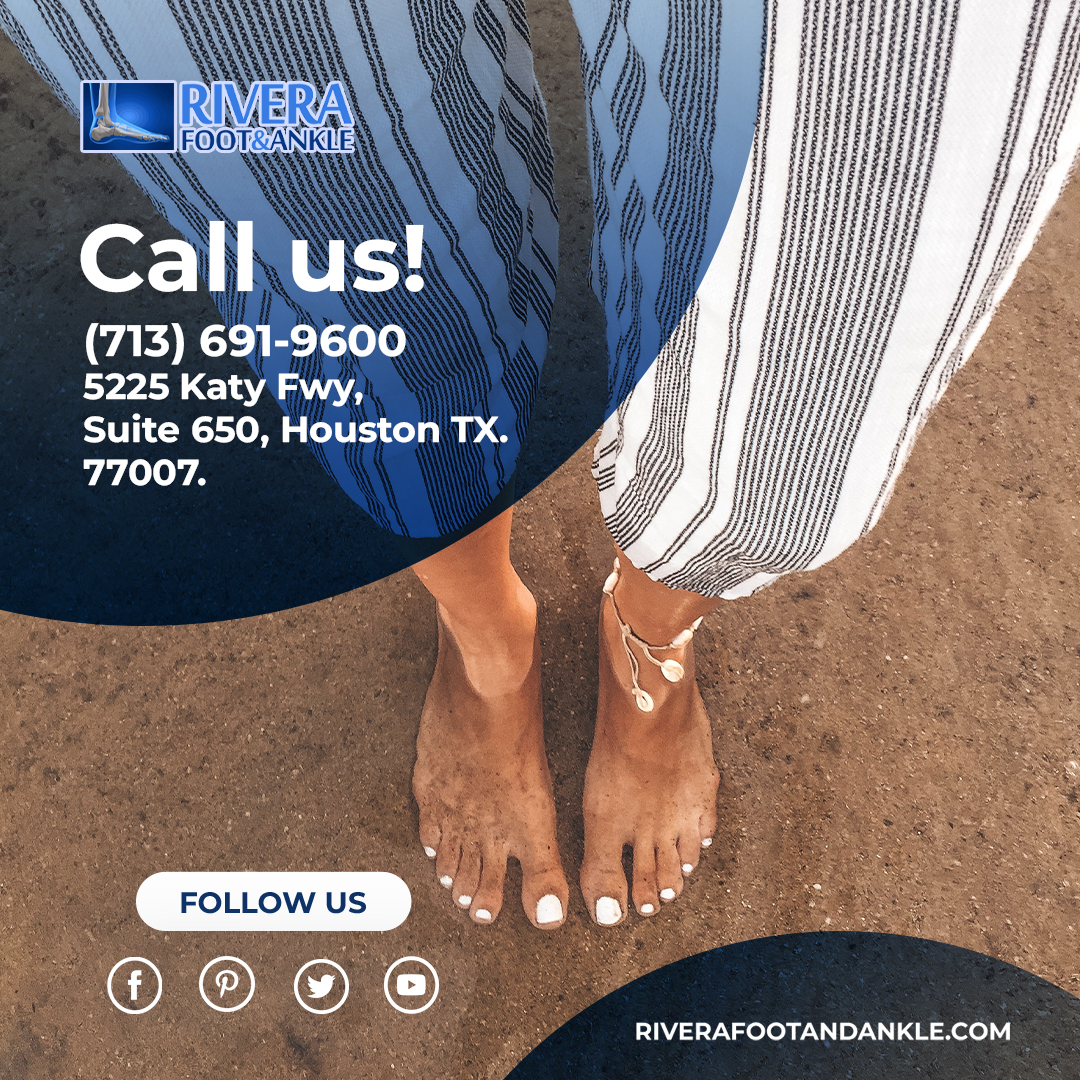 Call now at (713) 691-9600 or mail us

This email address is being protected from spambots. You need JavaScript enabled to view it.

| Get A Free Estimate HERE
Orlando H.Rivera DPM
Foot and Ankle, Dr. Orlando Rivera, Advanced Foot & Ankle Specialist, Foot and Ankle Podiatry, Houston Foot & Ankle Surgical, Treatment of Foot and Ankle, Foot & ankle specialists, Podiatrist in houston, podiatrist in houston, Orlando H.Rivera DPM, Houston Foot Doctor, Foot and Ankle Surgeon Houston, Ankle and Foot Specialist Houston, Podiatrist Houston, Foot Pain Houston.