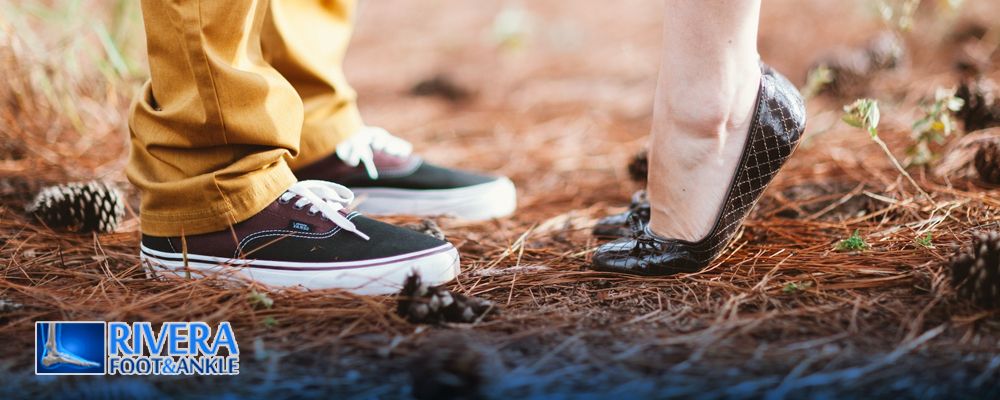 How is a sprained ankle treated?
Foot & ankle specialists
For the majority of ankle sprains, healthcare providers recommend using the PRICE method for the first 24-48 hours after injury. PRICE stands for protection, rest, ice, compression and elevation.
Protection. Use crutches or apply a splint or brace to limit use of your injured ankle.
Rest. Limit physical activities that may cause stress to the sprain (no running, jumping, exercising).
Ice. Apply ice or a cold pack in a towel to your ankle in 20-minute increments to reduce swelling.
Compression. Gently wrap your ankle in an elastic bandage to help decrease swelling.
Elevation. Raise your ankle on pillows while you're sitting or lying down so that it's higher than your heart.
If your sprain is very painful and swollen or you're having trouble walking and putting pressure on your ankle, visit your healthcare provider for treatment.
What medications are used for a sprained ankle?
Anti-inflammatory drugs, like ibuprofen, may help alleviate pain and swelling from the sprain.
How long will my sprained ankle be swollen?
Swelling normally doesn't appear immediately. It could take several hours to develop. If you develop swelling, it could last up to 48 hours for a mild to moderate sprain. Swelling on severe sprains may last longer until your torn ligament heals.
Can I walk on a sprained ankle?
Your healthcare provider may recommend the use of crutches, a boot or a brace/splint to keep weight off of your ankle and give your ankle support and stability (protection). Putting too much pressure on a sprained ankle could worsen the sprain, cause more discomfort and prolong healing time.
RIVERA FOOT & ANKLE: At Orlando H.Rivera DPM, our priority is to deliver quality care to informed patients in a comfortable and convenient setting. When you have problems with your feet, you need to turn to a podiatrist who listens and responds… an experienced doctor who knows the field and can effectively diagnose and treat your needs… a friendly physician who counsels you on the best ways to maintain and improve your health. Our physician(s) meet all these criteria. Plus, you benefit from a dedicated team of trained professionals who give you the individualized attention you deserve.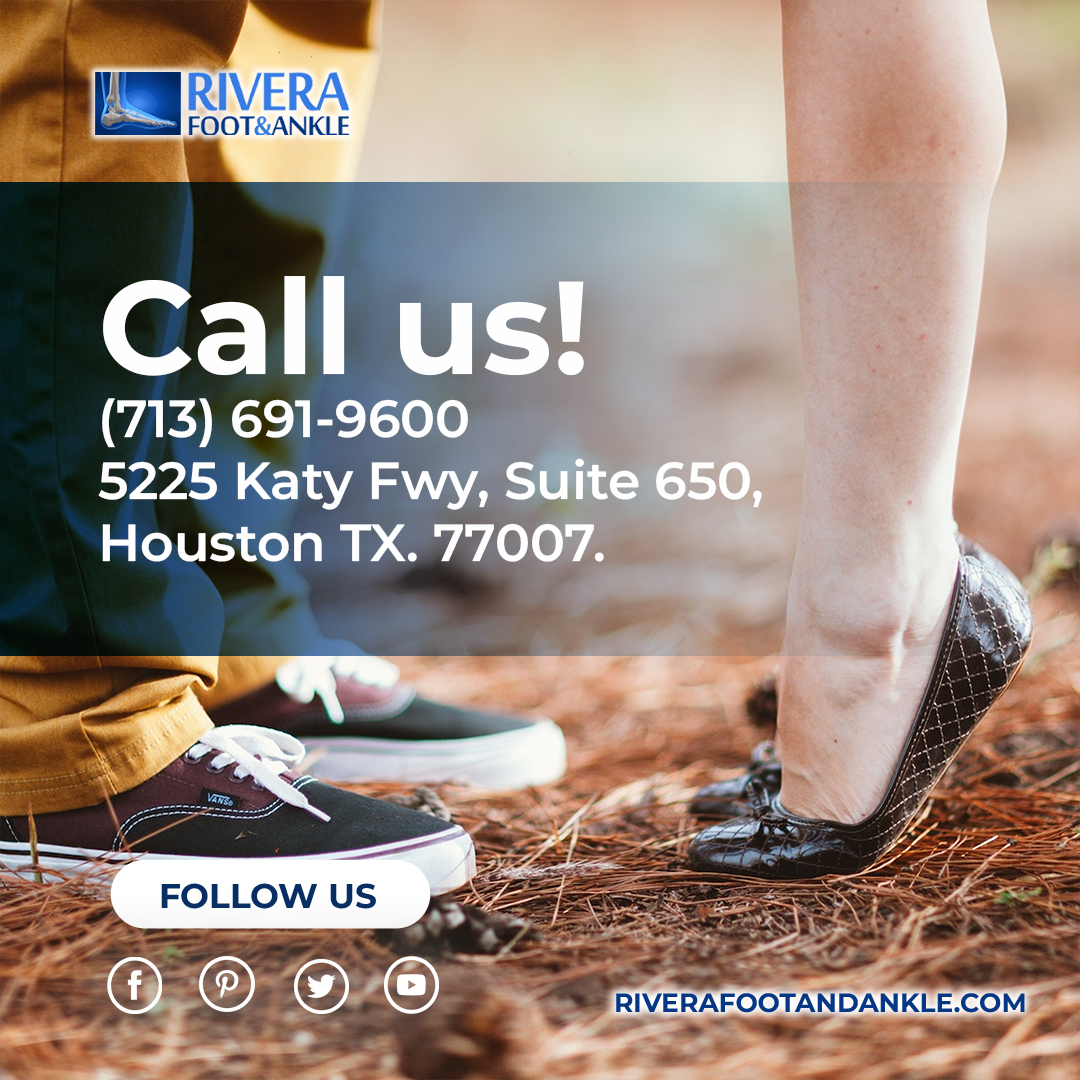 Call now at (713) 691-9600 or mail us

This email address is being protected from spambots. You need JavaScript enabled to view it.

| Get A Free Estimate HERE
Orlando H.Rivera DPM
Foot and Ankle, Dr. Orlando Rivera, Advanced Foot & Ankle Specialist, Foot and Ankle Podiatry, Houston Foot & Ankle Surgical, Treatment of Foot and Ankle, Foot & ankle specialists, Podiatrist in houston, podiatrist in houston, Orlando H.Rivera DPM, Houston Foot Doctor, Foot and Ankle Surgeon Houston, Ankle and Foot Specialist Houston, Podiatrist Houston, Foot Pain Houston.