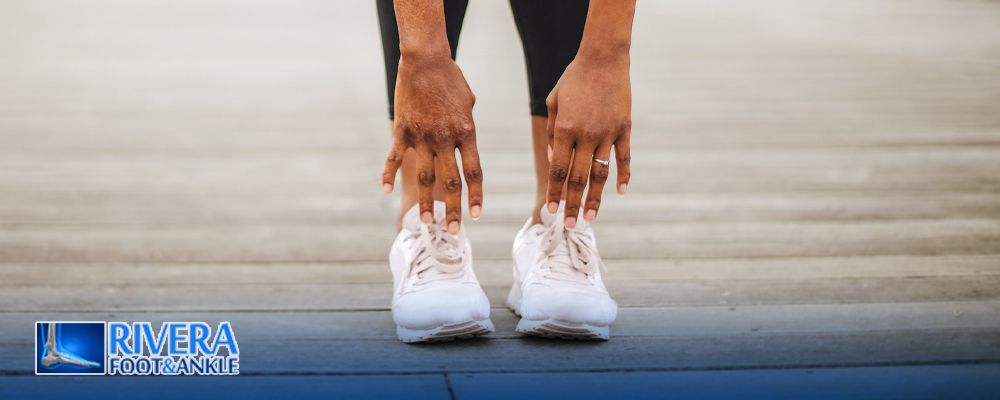 Why does my child have a bunion?
Foot & ankle specialists
While bunions are often seen in adult feet, they can present in children at an early age too. Bunions describe a prominent bony bulge on the inside of the foot by the big toe. In this condition, the big toe has changed alignment to start moving towards the second toe, pushing the joint at the ball of the foot (called the metatarsophalangeal joint) outwards, making it more prominent.
As bunions tend to progressively worsen over time, a bunion in childhood can be a large cause of concern for parents. If you've noticed a bunion starting to form on your child's feet, bring them in for an assessment with our experienced podiatry team.
Why does my child have a bunion?
In kids, there are two primary causes of bunions:
1. Wearing ill-fitting shoes
When kids wear tight, narrow or poorly fitting footwear, the pressure from the shoes can push on the big toe, pushing it in towards the lesser toes. This can happen quickly without you noticing with kids growing so fast – a recent study showed that 65% of kids may be wearing the wrong-sized shoes.
As kids can wear shoes for full days, day after day, the cumulative effect can lead to changes in the alignment of the joints.
2. Hereditary predisposition
Genetics is the most common cause of bunions in kids – genetics can dictate foot posture and gait characteristics. We often see this with flat feet that roll onto the side of the big toe during walking. This repeated pressure can cause the big toe joint to become less stable, progressively altering its position.
Unfortunately, while there's nothing that can be done to change genetics, we can help modify the way load is distributed to relieve pressure on the big toe.
RIVERA FOOT & ANKLE: At Orlando H.Rivera DPM, our priority is to deliver quality care to informed patients in a comfortable and convenient setting. When you have problems with your feet, you need to turn to a podiatrist who listens and responds… an experienced doctor who knows the field and can effectively diagnose and treat your needs… a friendly physician who counsels you on the best ways to maintain and improve your health. Our physician(s) meet all these criteria. Plus, you benefit from a dedicated team of trained professionals who give you the individualized attention you deserve.
Call now at (713) 691-9600 or mail us

This email address is being protected from spambots. You need JavaScript enabled to view it.

| Get A Free Estimate HERE
Orlando H.Rivera DPM
Foot and Ankle, Dr. Orlando Rivera, Advanced Foot & Ankle Specialist, Foot and Ankle Podiatry, Houston Foot & Ankle Surgical, Treatment of Foot and Ankle, Foot & ankle specialists, Podiatrist in houston, podiatrist in houston, Orlando H.Rivera DPM, Houston Foot Doctor, Foot and Ankle Surgeon Houston, Ankle and Foot Specialist Houston, Podiatrist Houston, Foot Pain Houston.