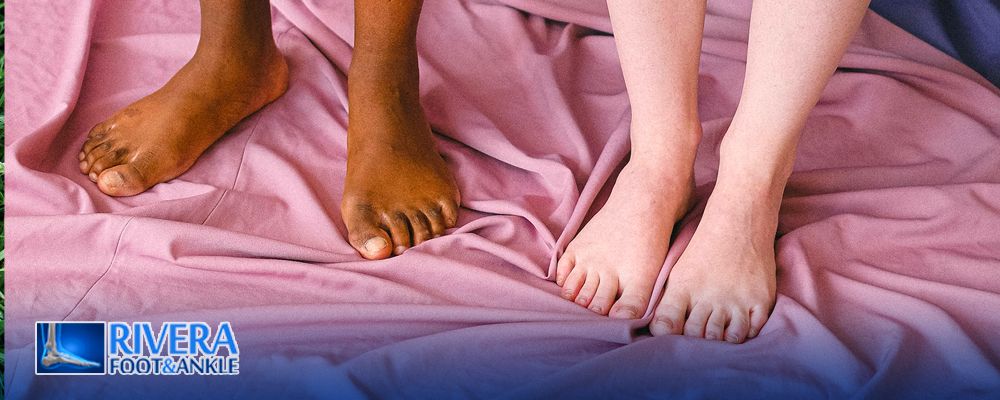 What are 'flat feet' in children and are they something to worry about?
Foot & ankle specialists
Children with flat feet, also called pes planus, have a flattening of the arch during standing and walking. Flat foot is normal in infants and young children (up to 44% of three- to six-year-olds). At this age, in the absence of any associated symptoms, treatment is highly debatable.
Flat foot usually naturally corrects itself as muscles strengthen and soft tissues stiffen. The height of the arch in the foot increases with age until about nine years. The problem is when flat foot persists, spontaneously occurs in older children or later in life, or is associated with pain and disability.
Flat feet can be flexible or rigid, painful or painless and associated with a tightness of the calf muscles (Achilles tendon). The majority of flat feet are painless, but when pain is present it is usually during weight-bearing activities such as walking and running. The pain can be in the sole of the foot, the ankle, or non-specific pain all around the foot area.
RIVERA FOOT & ANKLE: At Orlando H.Rivera DPM, our priority is to deliver quality care to informed patients in a comfortable and convenient setting. When you have problems with your feet, you need to turn to a podiatrist who listens and responds… an experienced doctor who knows the field and can effectively diagnose and treat your needs… a friendly physician who counsels you on the best ways to maintain and improve your health. Our physician(s) meet all these criteria. Plus, you benefit from a dedicated team of trained professionals who give you the individualized attention you deserve.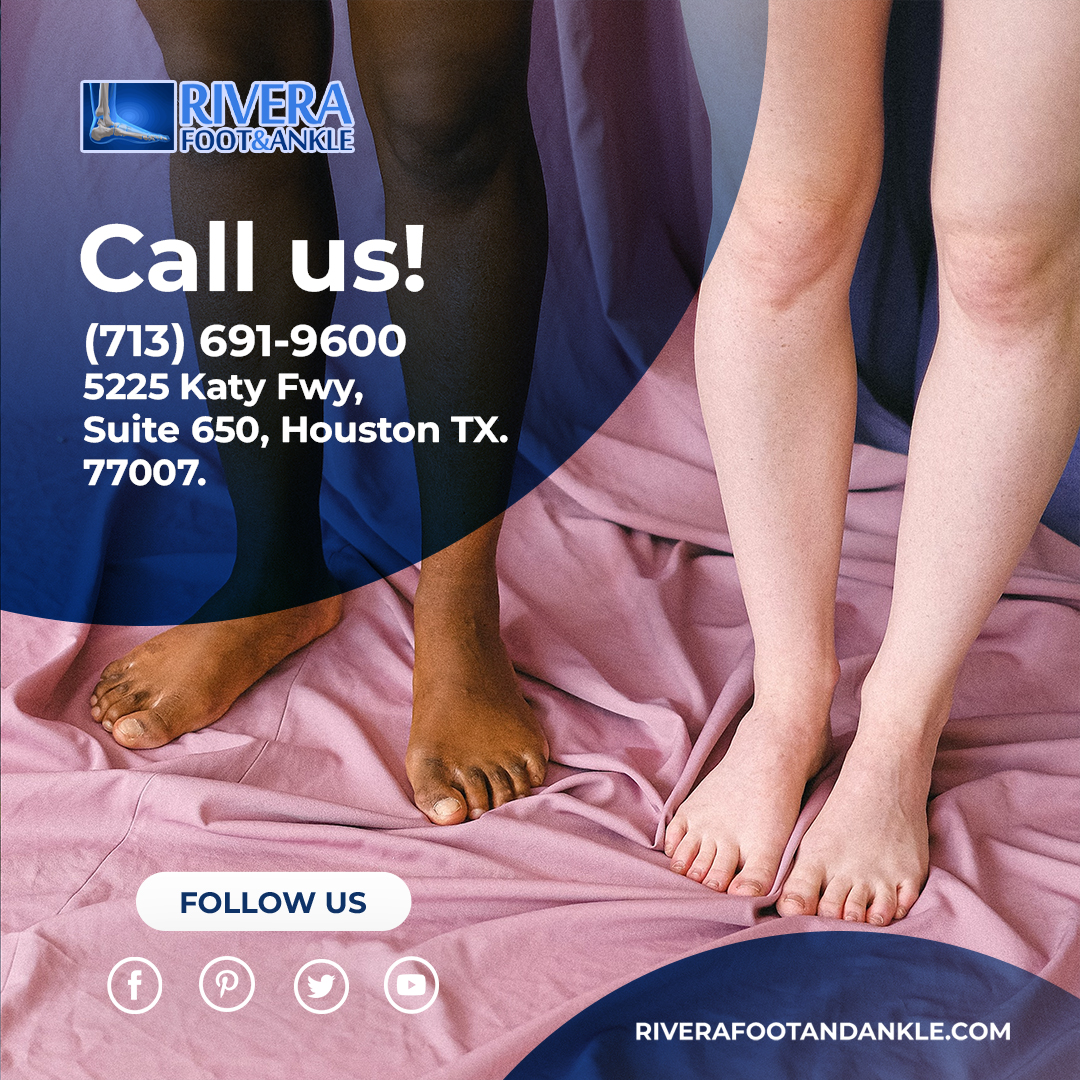 Call now at (713) 691-9600 or mail us

This email address is being protected from spambots. You need JavaScript enabled to view it.

| Get A Free Estimate HERE
Orlando H.Rivera DPM
Foot and Ankle, Dr. Orlando Rivera, Advanced Foot & Ankle Specialist, Foot and Ankle Podiatry, Houston Foot & Ankle Surgical, Treatment of Foot and Ankle, Foot & ankle specialists, Podiatrist in houston, podiatrist in houston, Orlando H.Rivera DPM, Houston Foot Doctor, Foot and Ankle Surgeon Houston, Ankle and Foot Specialist Houston, Podiatrist Houston, Foot Pain Houston.