Congenital and Acquired Bunions
Foot & ankle specialists
Bunions are a visible bump on the big toe that causes pain, difficulty putting on shoes and aesthetic rejection. Conservative or surgical treatment? Here we tell you what each one consists of.
Bunions are more common among women and, in some cases, are hereditary. There are three different types of Bunions: congenital, acquired and pathological, the latter being understood as the metatarsal-phalangeal deformity associated with diseases such as rheumatoid arthritis or gout. The acquired one is the most common.
Congenital bunions: The very rare cases of this disease are actually congenital anomalies of the interphalangeal joint of the first toe.
Acquired bunions: General, extrinsic and intrinsic factors intervene in their appearance.
RIVERA FOOT & ANKLE: At Orlando H.Rivera DPM, our priority is to deliver quality care to informed patients in a comfortable and convenient setting. When you have problems with your feet, you need to turn to a podiatrist who listens and responds… an experienced doctor who knows the field and can effectively diagnose and treat your needs… a friendly physician who counsels you on the best ways to maintain and improve your health. Our physician(s) meet all these criteria. Plus, you benefit from a dedicated team of trained professionals who give you the individualized attention you deserve.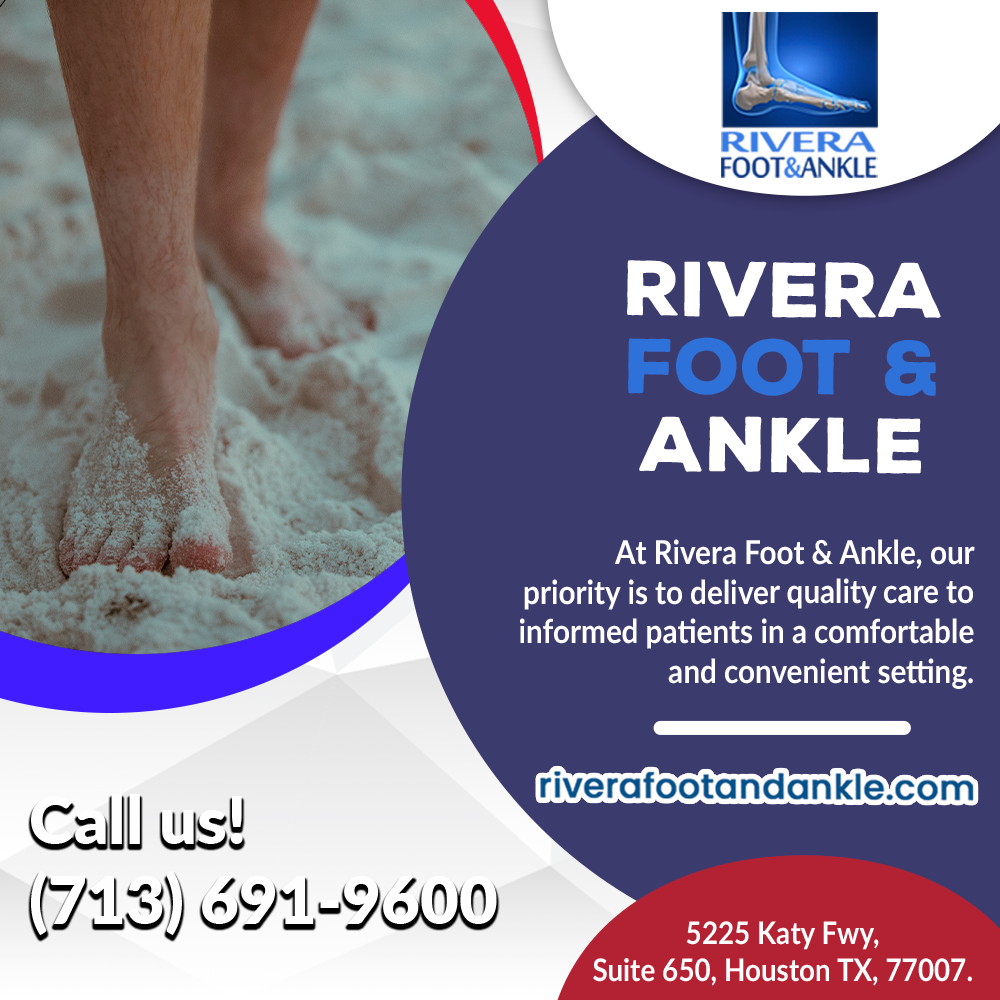 Call now at (713) 691-9600 or mail us

This email address is being protected from spambots. You need JavaScript enabled to view it.

| Get A Free Estimate HERE
Orlando H.Rivera DPM
Foot and Ankle, Dr. Orlando Rivera, Advanced Foot & Ankle Specialist, Foot and Ankle Podiatry, Houston Foot & Ankle Surgical, Treatment of Foot and Ankle, Foot & ankle specialists, Podiatrist in houston, podiatrist in houston, Orlando H.Rivera DPM, Houston Foot Doctor, Foot and Ankle Surgeon Houston, Ankle and Foot Specialist Houston, Podiatrist Houston, Foot Pain Houston.