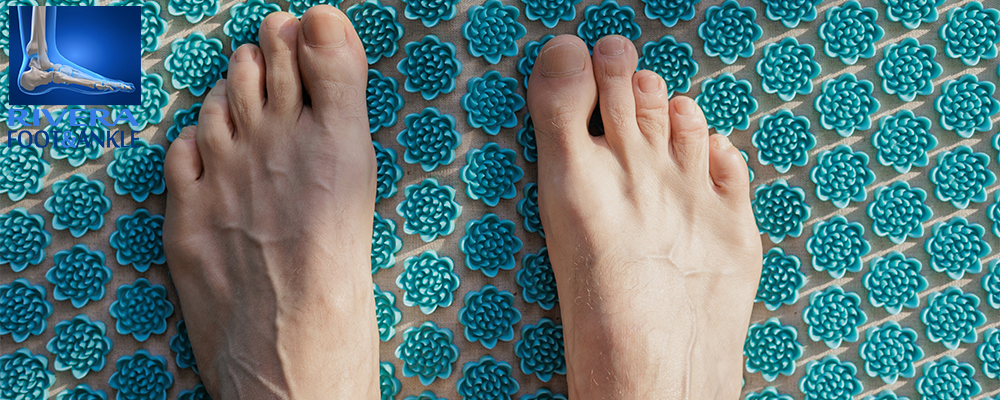 What is flat foot?
Foot & ankle specialists
In general terms, flat feet are the lack of a longitudinal arch on the sole of the foot. In general, the feet have a slight curved line that divides the front from the back, called the plantar cavity, arch or vault; individuals with flat feet do not have this arch or have it smoother. The footprints formed by the footprints of those with flat feet do not present a curvature or have a less pronounced curvature, which represents an easy condition to identify.
It is important to know that, at birth, most children have flat feet due to the presence of fat and the lack of muscle development. This state can be considered as another stage of foot development; little by little, during the first five years of life, they are getting their normal shape. In some cases, the process can last well into adolescence.
Therefore, over time we will be able to identify the presence of flat feet and if it is necessary to carry out a special treatment to correct it.
RIVERA FOOT & ANKLE: At Orlando H.Rivera DPM, our priority is to deliver quality care to informed patients in a comfortable and convenient setting. When you have problems with your feet, you need to turn to a podiatrist who listens and responds… an experienced doctor who knows the field and can effectively diagnose and treat your needs… a friendly physician who counsels you on the best ways to maintain and improve your health. Our physician(s) meet all these criteria. Plus, you benefit from a dedicated team of trained professionals who give you the individualized attention you deserve.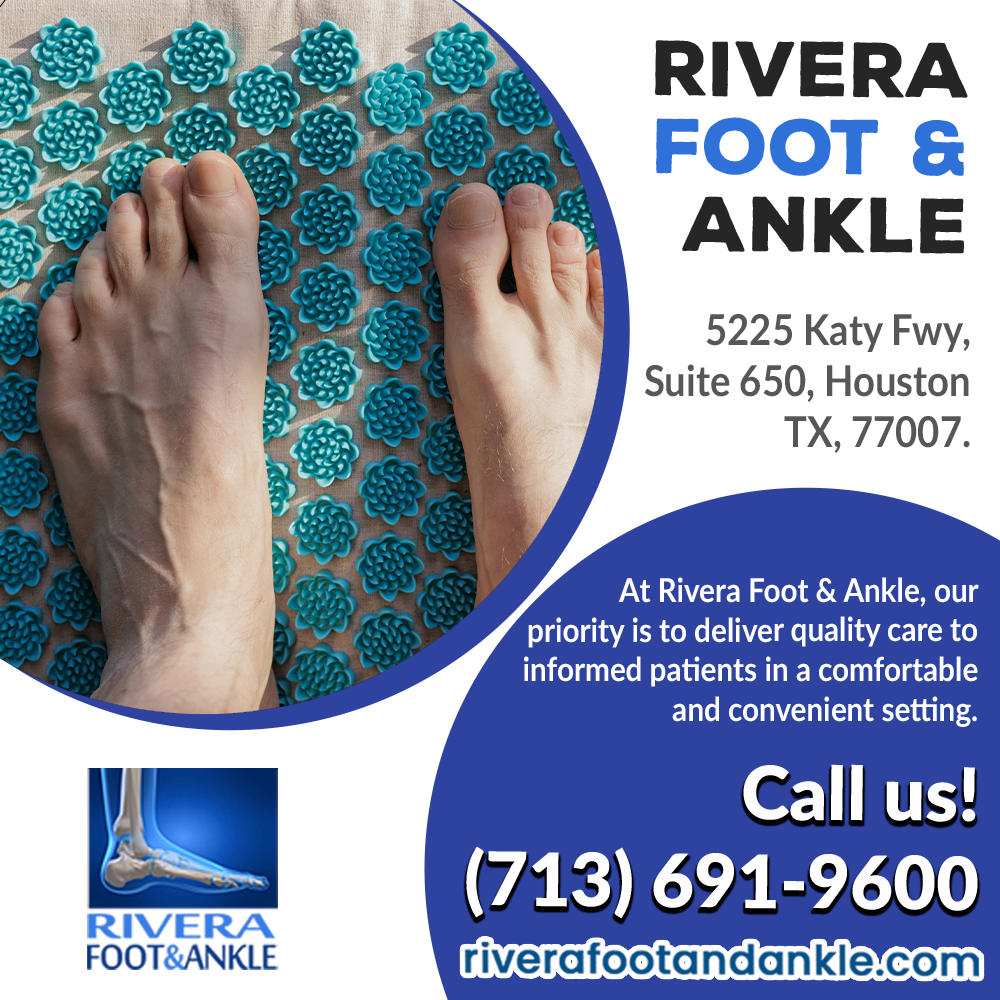 Call now at (713) 691-9600 or mail us

This email address is being protected from spambots. You need JavaScript enabled to view it.

| Get A Free Estimate HERE
Orlando H.Rivera DPM
Foot and Ankle, Dr. Orlando Rivera, Advanced Foot & Ankle Specialist, Foot and Ankle Podiatry, Houston Foot & Ankle Surgical, Treatment of Foot and Ankle, Foot & ankle specialists, Podiatrist in houston, podiatrist in houston, Orlando H.Rivera DPM, Houston Foot Doctor, Foot and Ankle Surgeon Houston, Ankle and Foot Specialist Houston, Podiatrist Houston, Foot Pain Houston.