How do I know if I have athlete's foot?
Foot & ankle specialists
In order to determine if it is athlete's foot, we can look at the symptoms developed. The most common is cracked, scaly, and peeling skin on the toes and sides of the feet. In addition, it can be accompanied by red, itchy, burning or stinging skin and blisters that ooze or crust over. But it must also be taken into account that it can be asymptomatic, so it could be transmitted more easily in these cases.
There are different types of athlete's foot infections:
Interdigital: more frequent, in one or all the fingers. It can be dry (desquamation and erosion) or moist (hyperkeratosis with maceration).
Ulcerative: extension of the interdigital type with deeper lesions due to maceration and secondary bacterial infection.
Moccasin: starts with dryness and itching, can lead to cracks.
Inflammatory: blisters on non-occluded skin.
Dermatophytid: vesicular eruption of the fingers or palms of the hands secondary to the inflammatory type. There may also be a combined infection, that is, superinfection by Candida and some bacteria (Staphylococcus aureus, group A streptococcus, and Pseudomonas aeruginosa) can occur.
RIVERA FOOT & ANKLE: At Orlando H.Rivera DPM, our priority is to deliver quality care to informed patients in a comfortable and convenient setting. When you have problems with your feet, you need to turn to a podiatrist who listens and responds… an experienced doctor who knows the field and can effectively diagnose and treat your needs… a friendly physician who counsels you on the best ways to maintain and improve your health. Our physician(s) meet all these criteria. Plus, you benefit from a dedicated team of trained professionals who give you the individualized attention you deserve.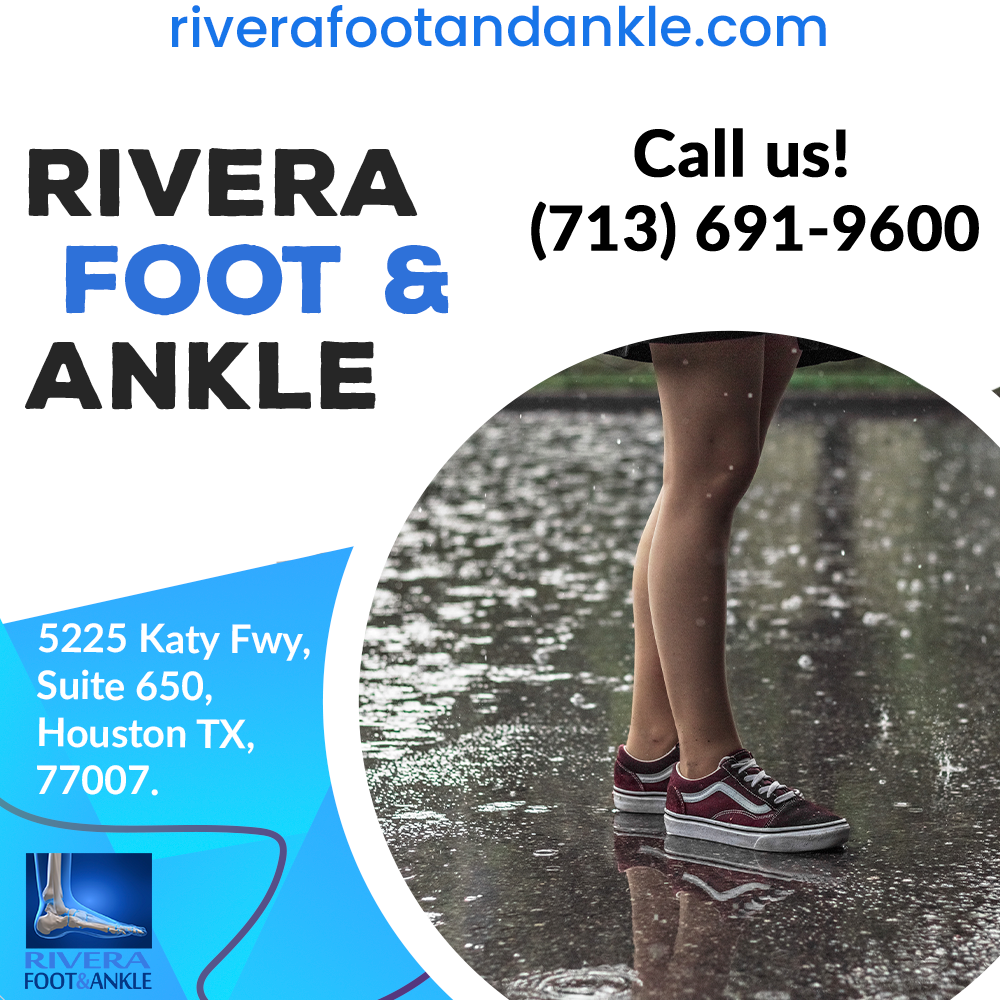 Call now at (713) 691-9600 or mail us

This email address is being protected from spambots. You need JavaScript enabled to view it.

| Get A Free Estimate HERE
Orlando H.Rivera DPM
Foot and Ankle, Dr. Orlando Rivera, Advanced Foot & Ankle Specialist, Foot and Ankle Podiatry, Houston Foot & Ankle Surgical, Treatment of Foot and Ankle, Foot & ankle specialists, Podiatrist in houston, podiatrist in houston, Orlando H.Rivera DPM, Houston Foot Doctor, Foot and Ankle Surgeon Houston, Ankle and Foot Specialist Houston, Podiatrist Houston, Foot Pain Houston.