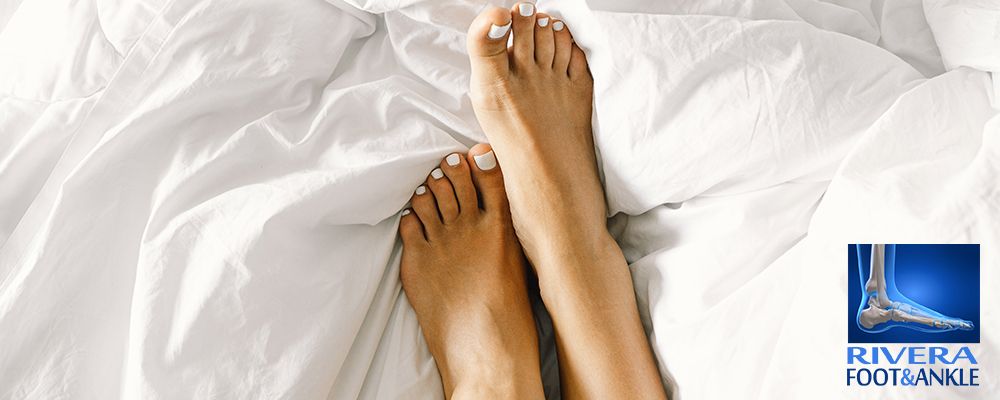 Ankle sprains, how they occur and how to treat them
Foot & ankle specialists
Ankle sprains are common injuries in children and adolescents. They can be mild to severe and usually heal well, but severe ones need time to rest to fully recover.
Ankle sprains occur when the ligaments that support the ankle are overstretched and / or torn. Most occur when a person turns or changes direction too quickly or when the foot twists to one side. And this injures the ligaments that connect the bones of the ankle with those of the leg. You don't have to do a lot of sport to injure your ankle; It is possible to sprain yourself from stepping or stumbling on stairs.
There are three degrees of ankle sprain:
Grade I - Mild: the ligaments are slightly distended.
Grade II - Moderate: the ligaments are partially torn and the ankle joint feels too lax. It is difficult to support the foot and put weight on it.
Grade III - Severe: total tear of an ankle ligament. It hurts a lot, it swells, and you usually can't support your foot from the start.
When a person repeatedly sprains the same ankle or has pain in the same ankle for more than four to six weeks, a chronic sprain may have been done. This type of long-lasting sprain can be made worse by activities where there is a lot of foot movement, such as running, dancing, or playing sports.
RIVERA FOOT & ANKLE: At Orlando H.Rivera DPM, our priority is to deliver quality care to informed patients in a comfortable and convenient setting. When you have problems with your feet, you need to turn to a podiatrist who listens and responds… an experienced doctor who knows the field and can effectively diagnose and treat your needs… a friendly physician who counsels you on the best ways to maintain and improve your health. Our physician(s) meet all these criteria. Plus, you benefit from a dedicated team of trained professionals who give you the individualized attention you deserve.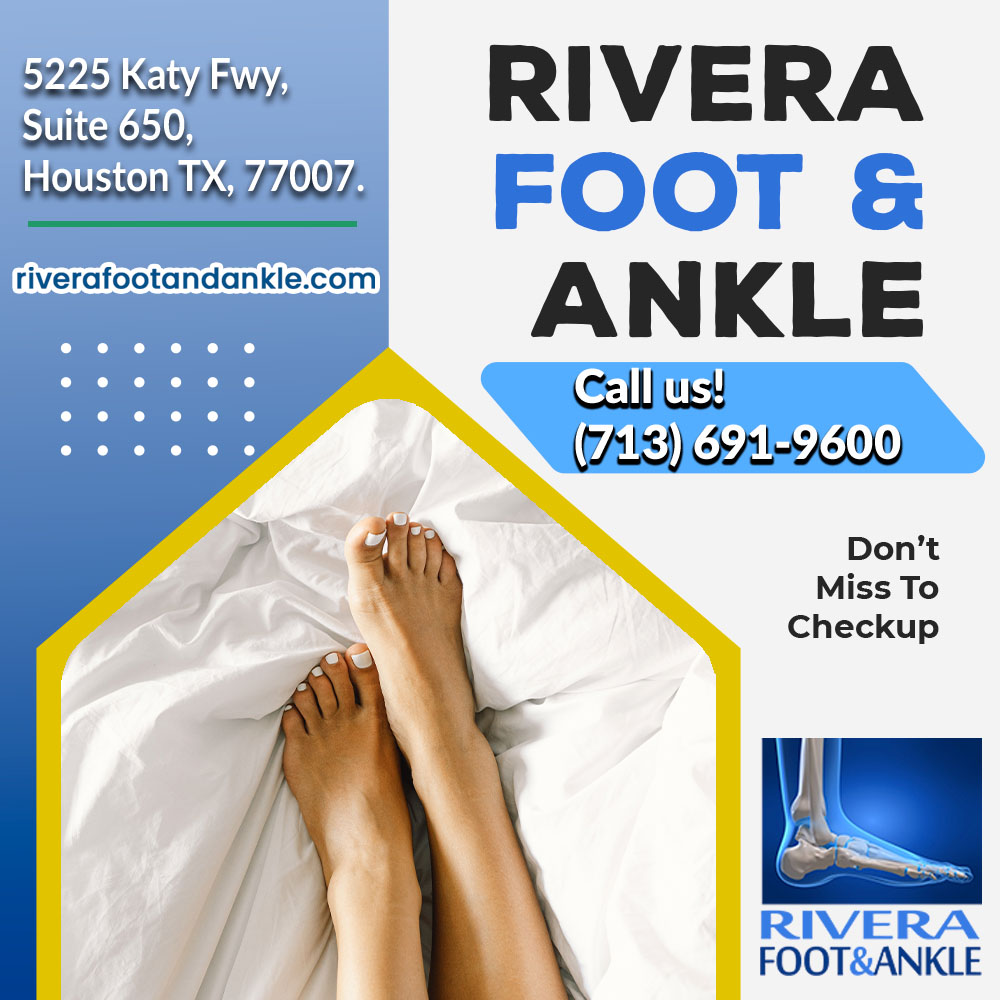 Call now at (713) 691-9600 or mail us

This email address is being protected from spambots. You need JavaScript enabled to view it.

| Get A Free Estimate HERE
Orlando H.Rivera DPM
Foot and Ankle, Dr. Orlando Rivera, Advanced Foot & Ankle Specialist, Foot and Ankle Podiatry, Houston Foot & Ankle Surgical, Treatment of Foot and Ankle, Foot & ankle specialists, Podiatrist in houston, podiatrist in houston, Orlando H.Rivera DPM, Houston Foot Doctor, Foot and Ankle Surgeon Houston, Ankle and Foot Specialist Houston, Podiatrist Houston, Foot Pain Houston.