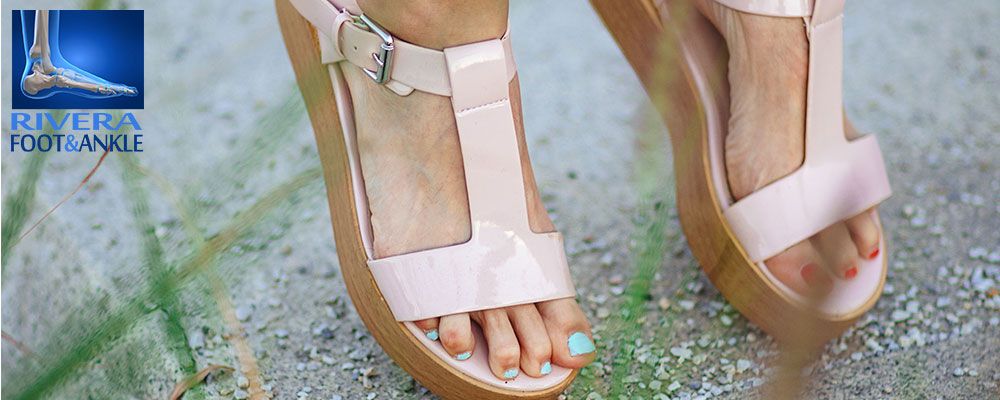 Tips to prepare your feet and survive these seasons
What spring has is that without realizing it we will have to show our feet again. Boots and closed shoes will give prominence to sandals and open shoes. We leave you 3 tips for this spring.
1. Choose good shoes
And with the added problem of not knowing exactly which shoes to wear these months of changing weather. If during the day the temperatures ask us for an open shoe, when night falls, the lower temperatures will indicate that we should use a closed shoe.
If we opt for a closed shoe, it must be flexible and allow perspiration. As the outside temperature rises, the temperature of our feet also rises and if the heat is trapped this benefits excessive sweating and a probable appearance of fungi.
And the open shoe type sandals has to be able to hold the foot either with some straps or a dorsal area. The sole must be semi-rigid for proper shock absorption and non-slip.
Going from winter shoe to open shoe implies stopping wearing socks and this means that the foot is in direct contact with the shoe, with the danger of chafing that can appear if the shoe is not comfortable.
And we remind you again that flip flops are only used in humid environments such as swimming pools or on the beach and for very limited periods of time.
2. Nails in perfect magazine condition.
Nails are very important because they have a very important protective barrier function. We must learn to cut the nails in the correct way, the cut must be square without leaving uneven edges.
These months mark the beginning of the nail polish season and we should not use them for a long time since we may be creating an ideal environment for the appearance of fungus.
3. Visit to the podiatrist
Go to a trusted podiatrist for a tune-up. As a professional specialist in our feet, you will be able to examine them and verify that there is no pathology that could become more serious in the following months.
RIVERA FOOT & ANKLE: At Orlando H.Rivera DPM, our priority is to deliver quality care to informed patients in a comfortable and convenient setting. When you have problems with your feet, you need to turn to a podiatrist who listens and responds… an experienced doctor who knows the field and can effectively diagnose and treat your needs… a friendly physician who counsels you on the best ways to maintain and improve your health. Our physician(s) meet all these criteria. Plus, you benefit from a dedicated team of trained professionals who give you the individualized attention you deserve.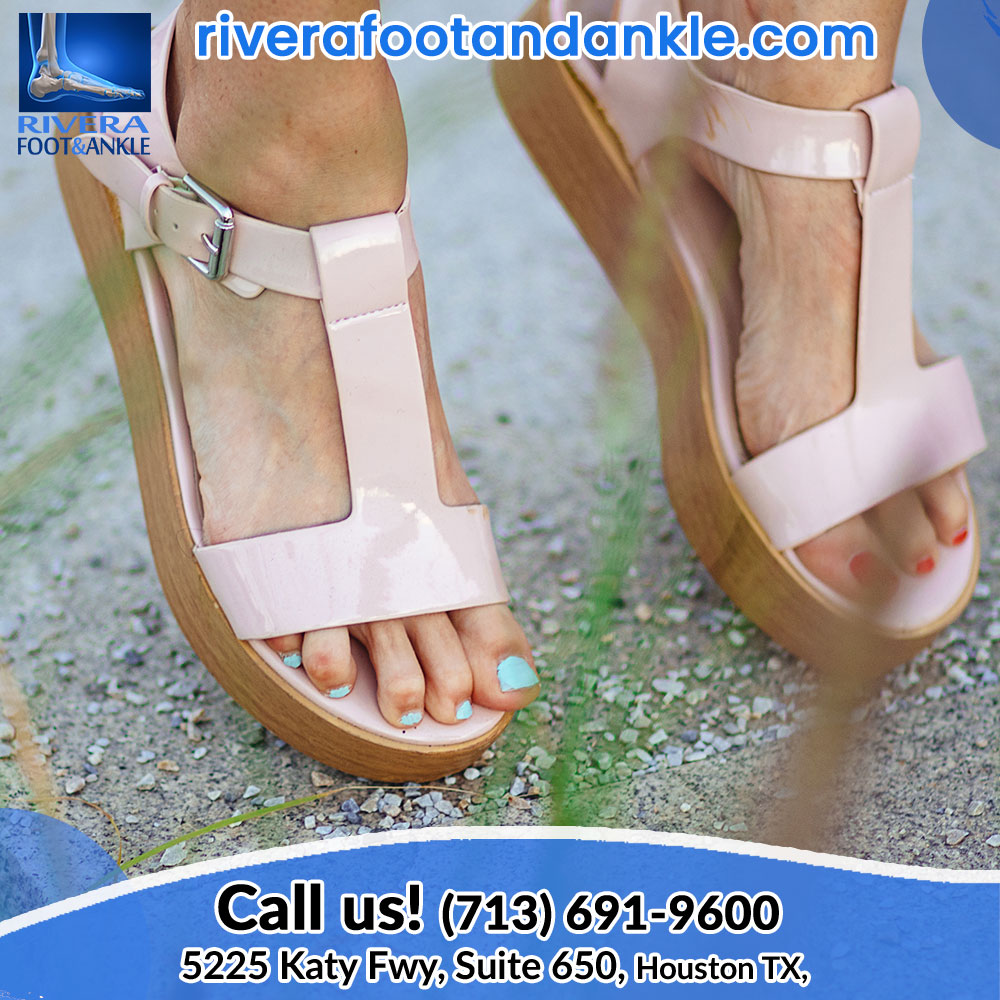 Call now at (713) 691-9600 or mail us

This email address is being protected from spambots. You need JavaScript enabled to view it.

| Get A Free Estimate HERE
Orlando H.Rivera DPM
Foot and Ankle, Dr. Orlando Rivera, Advanced Foot & Ankle Specialist, Foot and Ankle Podiatry, Houston Foot & Ankle Surgical, Treatment of Foot and Ankle, Foot & ankle specialists, Podiatrist in houston, podiatrist in houston, Orlando H.Rivera DPM, Houston Foot Doctor, Foot and Ankle Surgeon Houston, Ankle and Foot Specialist Houston, Podiatrist Houston, Foot Pain Houston.