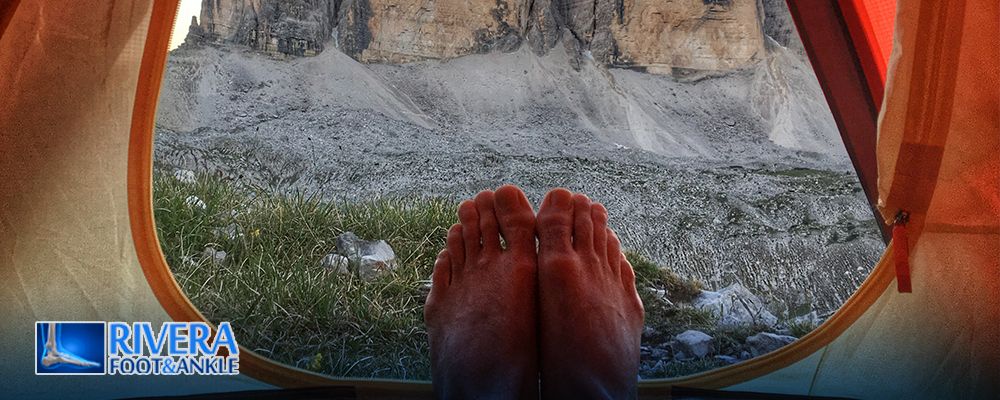 Treating Foot Odor
Foot & ankle specialists
Smelly feet are usually easy to treat at home. Here are a few things that you can try to reduce foot sweat and odor.
Soak your feet. If your foot odor is noticeable, you can try soaking your feet to give them a deep cleaning. To do so, mix half a cup of Epsom salt in warm water. If you don't have Epsom salt, you can mix two parts of warm water with one part white or apple cider vinegar.‌
Let your feet soak for up to 20 minutes once a week. Epsom salt helps to remove moisture from your skin, so bacteria are less likely to hang around. Vinegar also helps to remove bacteria from your feet. You shouldn't soak your feet if you have any open wounds or sores.
Keep your feet dry. Bacteria live in moist areas, so keeping your feet dry will help to cut back on foot odor. You can apply talcum powder to your feet to soak up any wetness or sweat. If your feet are very sweaty, you can even try using antiperspirant on the bottom of your feet.
While at home, allow your feet to get some fresh air by removing shoes and socks. Try to wear sandals when you can to reduce sweat. If you need to wear close-toed shoes, make sure that you wear shoes that fit properly. If your socks typically get sweaty during the day, carry an extra pair or two with you so that you can change them when your feet start to smell.
Practice good hygiene. If you have stinky feet, you should wash your feet every day. You can wash them as you shower or you can scrub them in a tub with warm water. Dry your feet thoroughly, including between the toes.
You should also keep your toenails clean and trimmed, and file off any dead skin on your feet. This can also help to reduce places where bacteria like to live on your feet.
Take care of your footwear. You should avoid wearing the same shoes two days in a row to let them air out. In addition, you can wash the insoles of your shoes to help them smell better.
Another way to help reduce stinky feet is by using a disinfectant spray on your shoes and letting them air dry. This will kill off any bacteria living in your shoes.
RIVERA FOOT & ANKLE: At Orlando H.Rivera DPM, our priority is to deliver quality care to informed patients in a comfortable and convenient setting. When you have problems with your feet, you need to turn to a podiatrist who listens and responds… an experienced doctor who knows the field and can effectively diagnose and treat your needs… a friendly physician who counsels you on the best ways to maintain and improve your health. Our physician(s) meet all these criteria. Plus, you benefit from a dedicated team of trained professionals who give you the individualized attention you deserve.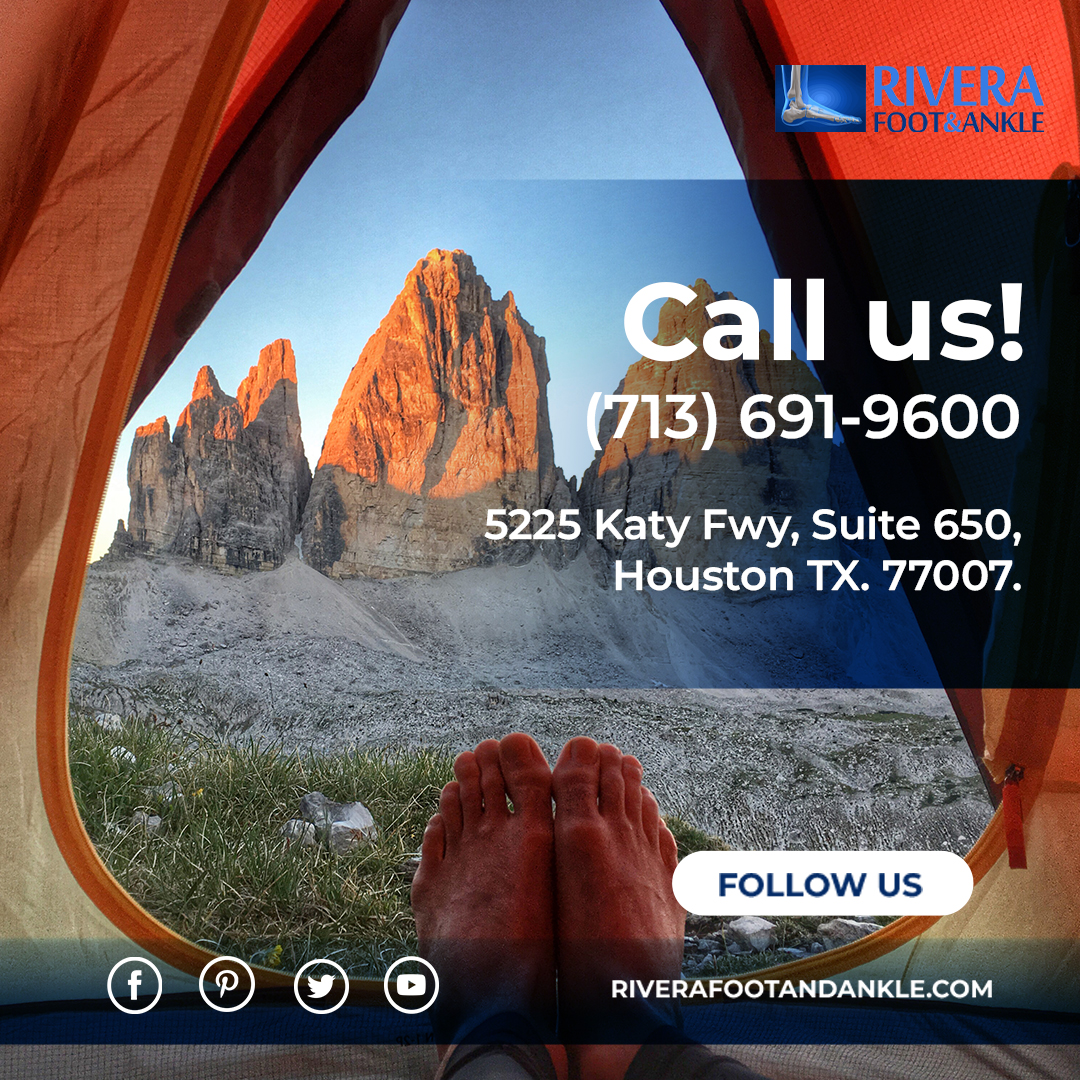 Call now at (713) 691-9600 or mail us

This email address is being protected from spambots. You need JavaScript enabled to view it.

| Get A Free Estimate HERE
Orlando H.Rivera DPM
Foot and Ankle, Dr. Orlando Rivera, Advanced Foot & Ankle Specialist, Foot and Ankle Podiatry, Houston Foot & Ankle Surgical, Treatment of Foot and Ankle, Foot & ankle specialists, Podiatrist in houston, podiatrist in houston, Orlando H.Rivera DPM, Houston Foot Doctor, Foot and Ankle Surgeon Houston, Ankle and Foot Specialist Houston, Podiatrist Houston, Foot Pain Houston.