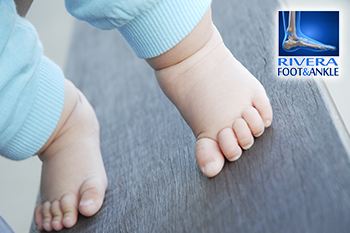 Common Childhood Orthopedic Conditions
Toe walking is common among toddlers as they learn to walk, especially during the second year of life. The tendency often goes away by age 3, although it lasts in some kids.
Occasional toe walking should not be cause for concern, but kids who walk on their toes almost all the time and continue to do so after age 3 should see a doctor. Persistent toe walking in older kids or toe walking only on one leg might be linked to other conditions, such as cerebral palsy, muscle weakness disorders, autism, or other nervous system problems.
If an otherwise healthy child has persistent toe walking, the doctor might recommend a few visits with a physical therapists to learn stretching exercises. Once a child is around age 4 or 5, casting the foot and ankle for about 6 weeks may be needed to help stretch the calf muscles.
Source: kidshealth.org
RIVERA FOOT & ANKLE: At Orlando H.Rivera DPM, our priority is to deliver quality care to informed patients in a comfortable and convenient setting. When you have problems with your feet, you need to turn to a podiatrist who listens and responds… an experienced doctor who knows the field and can effectively diagnose and treat your needs… a friendly physician who counsels you on the best ways to maintain and improve your health. Our physician(s) meet all these criteria. Plus, you benefit from a dedicated team of trained professionals who give you the individualized attention you deserve.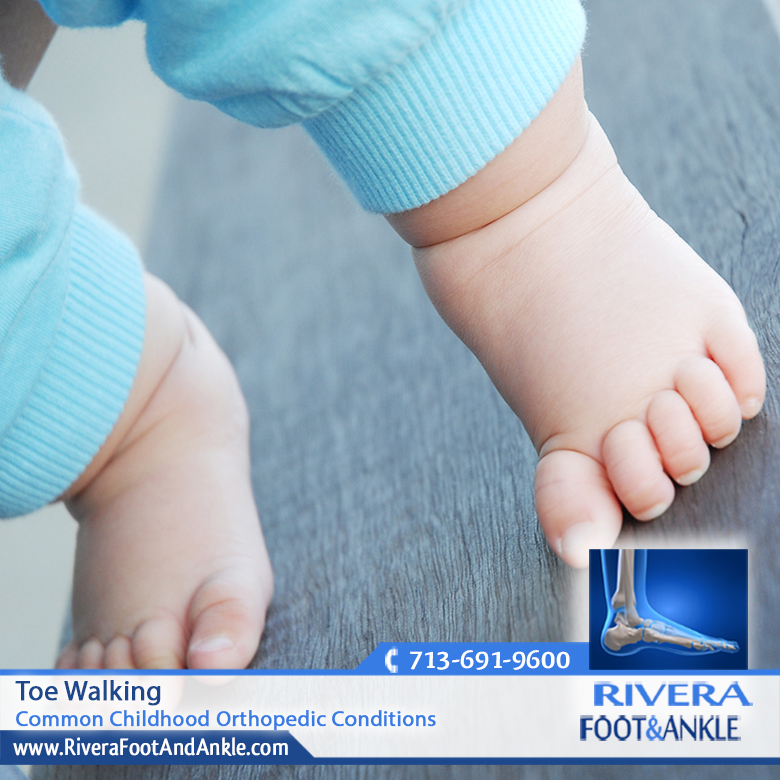 Common Childhood Orthopedic Conditions.
Foot and Ankle, Dr. Orlando Rivera, Foot and Ankle Podiatry, Houston Foot and Ankle Surgical, Treatment of Foot and Ankle, Foot and ankle specialists, Podiatrist in houston, podiatrist in houston, Orlando H.Rivera DPM, Houston Foot Doctor, Foot and Ankle Surgeon Houston, Ankle and Foot Specialist Houston, Podiatrist Houston, Foot Pain Houston, Best Foot and Ankle Podiatry, Advanced Foot and Ankle Specialist in Houston,Foot and Ankle in Houston, Advanced Foot and Ankle Specialist in Houston, Foot and Ankle Podiatry in Houston, Foot and Ankle Surgical in Houston, Treatment of Foot and Ankle in Houston, Foot and ankle specialists in Houston, Podiatrist in Houston, Foot Doctor in Houston, Foot and Ankle Surgeon in Houston, Ankle and Foot Specialist in Houston, Foot Pain in Houston, Foot and Ankle Surgery in Houston, Foot And Ankle Clinics in Houston