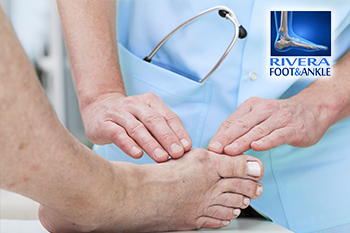 Foot and Ankle Specialists
If the joint that connects your big toe to your foot has a swollen, sore bump, you may have a bunion. More than one-third of women in America have bunions, a common deformity often blamed on wearing tight, narrow shoes and high heels. Bunions may occur in families, but many are from wearing tight shoes, and nine out of 10 bunions happen to women. Too-tight shoes can also cause other disabling foot problems such as corns, calluses and hammer toes.
With a bunion, the base of your big toe (metatarsophalangeal joint) gets larger and sticks out. The skin over it may be red and tender, and wearing any type of shoe may be painful. This joint flexes with every step you take, so the bigger your bunion gets, the more it hurts to walk. Bursitis (painful swelling) may set in. Your big toe may angle toward your second toe or move all the way under it.
In addition, the skin on the bottom of your foot may become thicker and painful. Pressure from your big toe may force your second toe out of alignment, sometimes overlapping your third toe. An advanced bunion may make your foot look deformed. If your bunion gets too severe, it may be difficult to walk. Your pain may become chronic and you may develop arthritis.
RIVERA FOOT & ANKLE: At Orlando H.Rivera DPM, our priority is to deliver quality care to informed patients in a comfortable and convenient setting. When you have problems with your feet, you need to turn to a podiatrist who listens and responds… an experienced doctor who knows the field and can effectively diagnose and treat your needs… a friendly physician who counsels you on the best ways to maintain and improve your health. Our physician(s) meet all these criteria. Plus, you benefit from a dedicated team of trained professionals who give you the individualized attention you deserve.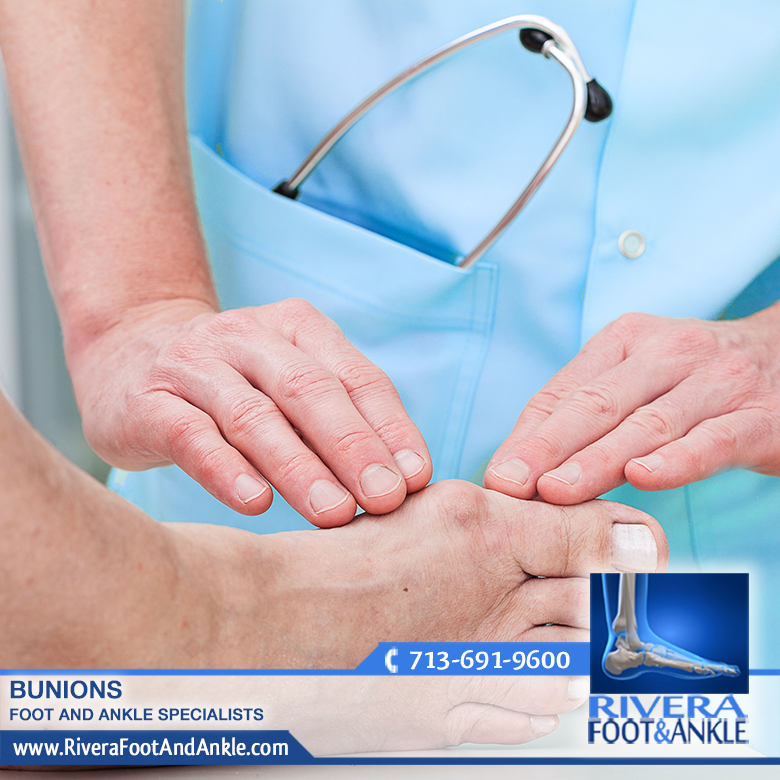 Bunions Specialist.
Foot and Ankle, Dr. Orlando Rivera, Advanced Foot & Ankle Specialist, Foot and Ankle Podiatry, Houston Foot & Ankle Surgical, Treatment of Foot and Ankle, Foot & ankle specialists, Podiatrist in houston, podiatrist in houston, Orlando H.Rivera DPM, Houston Foot Doctor, Foot and Ankle Surgeon Houston, Ankle and Foot Specialist Houston, Podiatrist Houston, Foot Pain Houston.