Are You Afraid Of Going To The Podiatrist?
This Article Is For You!
You shouldn't be. Perfect feet are a rarity and, if there is a professional who has seen the "good, bad and ugly," it is a podiatrist.
Just like the mechanic who heads to work every day expecting customers to come with car problems, your podiatrist is specially trained to address your foot problems, no matter how trivial or complex you think they are. What's more, with modern healthcare being increasingly team-oriented, a good foot doctor knows both when and who to refer you to, if necessary. The key to making your time together productive is to come prepared and be as open as possible about your concerns. Doing so will help both you and your podiatrist create the most appropriate care plan for you.
When to consult a Podiatrist
If you're not sure when a foot problem warrants a visit to the podiatrist, you're not alone. Many people wait a lot longer than they need to before seeing one. To help avoid the "I wish I had come earlier" syndrome, consider any foot pain a good enough reason to see a foot doctor. The same rule should apply to any unexplainable change in the aspect of your feet.
Pain in your heel or any other area of your foot needs to be evaluated by a podiatrist. Determining the muscular or skeletal origin of your pain as well its timing helps guide treatment decisions. If you suffer from foot pain, your doctor will probably request x-rays or other imaging studies to rule out possible injuries, bone deformities, muscle or such joint abnormalities as gout crystals. Soreness in your toes should also be medically evaluated because they can point to a number of injuries or conditions. Depending on the nature of your pain, your podiatrist may fit you for pads, arch supports or insoles to help alleviate your symptoms.
Source: alexandriafamilypodiatry
RIVERA FOOT & ANKLE: At Orlando H.Rivera DPM, our priority is to deliver quality care to informed patients in a comfortable and convenient setting. When you have problems with your feet, you need to turn to a podiatrist who listens and responds… an experienced doctor who knows the field and can effectively diagnose and treat your needs… a friendly physician who counsels you on the best ways to maintain and improve your health. Our physician(s) meet all these criteria. Plus, you benefit from a dedicated team of trained professionals who give you the individualized attention you deserve.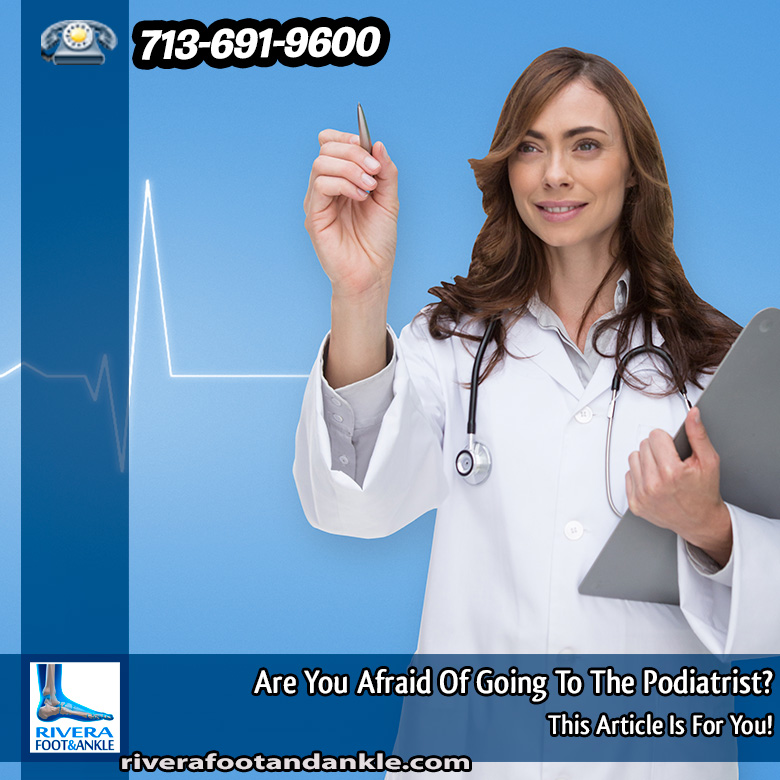 Podiatrist Houston
Foot and Ankle, Dr. Orlando Rivera, Advanced Foot & Ankle Specialist, Foot and Ankle Podiatry, Houston Foot & Ankle Surgical, Treatment of Foot and Ankle, Foot & ankle specialists, Podiatrist in houston, podiatrist in houston, Orlando H.Rivera DPM, Houston Foot Doctor, Foot and Ankle Surgeon Houston, Ankle and Foot Specialist Houston, Podiatrist Houston, Foot Pain Houston