New Screening May Keep the Feet From Failing
Feet Care Technology
Every year, thousands of diabetics have to have part of their legs amputated because of ulceration in their feet, a common complication of the disease. But a new screening tool may help doctors detect changes in the skin of the foot and catch problems before it is too late, researchers say.
Diabetics are at increased risk for the ulcers because as the disease progresses, the nerves in their legs and feet often become damaged. Their skin becomes less sensitive, and small injuries like corns or blisters often go unnoticed until they become serious.
The injuries also do not heal as well, and about 15 percent of them -- almost 80,000 a year end up leading to amputations.
But the researchers, writing in a recent issue of the medical journal Lancet, say a newly developed imaging system that measures how well oxygen is getting to the skin can alert doctors to a problem. The researchers found that in diabetics with nerve damage, less oxygen is available to the skin.
Patients who are found to have low oxygen levels could be advised to pay closer attention to their feet for any injuries, or be referred to specialists like podiatrists.
The screening method, medical hyperspectral imaging, uses a camera to capture images of the feet at different wavelengths. The technology is still being developed, and two of the study's authors have ties to the company producing it.
Source: nytimes
RIVERA FOOT & ANKLE: At Orlando H.Rivera DPM, our priority is to deliver quality care to informed patients in a comfortable and convenient setting. When you have problems with your feet, you need to turn to a podiatrist who listens and responds… an experienced doctor who knows the field and can effectively diagnose and treat your needs… a friendly physician who counsels you on the best ways to maintain and improve your health. Our physician(s) meet all these criteria. Plus, you benefit from a dedicated team of trained professionals who give you the individualized attention you deserve.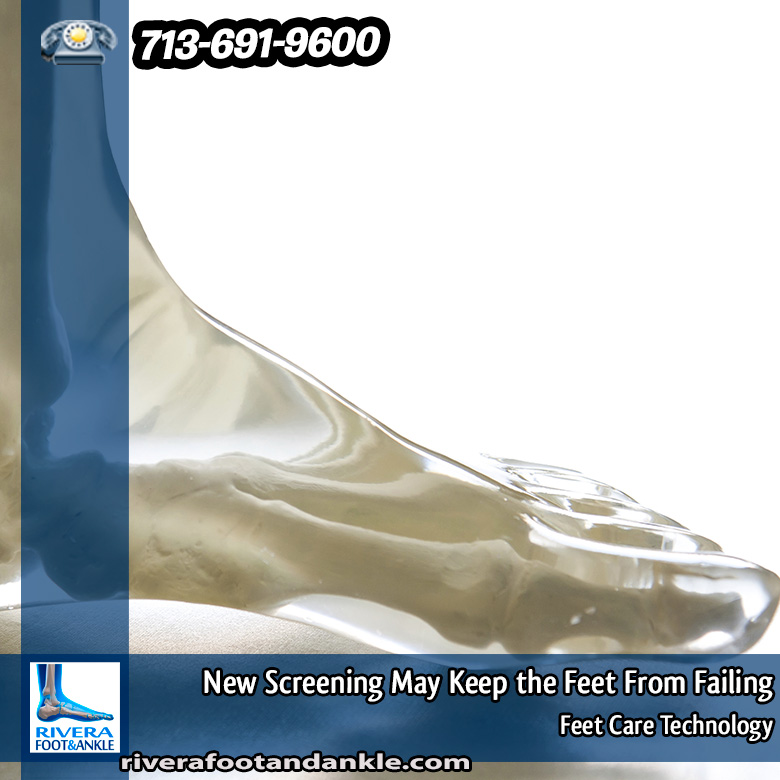 Houston Food & Ankle Surgical
Keywords: Foot and Ankle, Dr. Orlando Rivera, Advanced Foot & Ankle Specialist, Foot and Ankle Podiatry, Houston Food & Ankle Surgical, Treatment of Foot and Ankle, Foot & ankle specialists, Podiatrist in houston, podiatrist in houston, Orlando H.Rivera DPM, Houston Foot Doctor, Food and Ankle Surgeon Houston, Ankle and Foot Specialist Houston, Podiatrist Houston, Foot Pain Houston