Don't Feel Pain In Your Feet
Within the sports world, as elsewhere, sore feet don't command much respect.
"Athletes will play through a level of pain in their feet that, if they felt it in their knees or their shoulders, they'd be hammering at a surgeon's door," says Glenn Pfeffer, the director of the Foot and Ankle Center at Cedars-Sinai Medical Center in Los Angeles.
Aching feet are the "forgotten stepchild" of sports injuries, he adds. Remember Lakers guard Kobe Bryant's bout with plantar fasciitis, a painful heel condition, in 2004? Probably not, because the complaint, unpleasant as it was, didn't constitute a very heroic sports story. When he experienced twinges in his back earlier this year, however, it made headlines.
The ignoble status that injured feet have among athletes is puzzling, because foot troubles aren't just debilitating; in many sports they're also common. A 2004 Duke University study of 26 N.C.A.A. men's basketball players found six feet that showed signs of serious trauma upon M.R.I. examination. Two of the players hadn't experienced foot pain, but the bone marrow in their metatarsals (the five long bones of the feet) was flooded with excess fluid, a possible early indicator of tissue and bone damage and often of an imminent stress fracture. One of them, in fact, developed a stress fracture not long after the study began and had to sit out the remainder of the season.
Additional research has found similar foot trauma from other sports, particularly running. A small but compelling 2003 study done in Brussels looked at the impact of running for 30 minutes a day for one week. The 10 subjects were new to the sport. Three showed slight signs of foot damage before the study. At the end of the week, half of the runners had either new or increased fluid accumulation in their bone marrow. After only seven days, the newbie joggers had pounded their feet into the earliest stages of stress fracture.
Source: nytimes
RIVERA FOOT & ANKLE: At Orlando H.Rivera DPM, our priority is to deliver quality care to informed patients in a comfortable and convenient setting. When you have problems with your feet, you need to turn to a podiatrist who listens and responds… an experienced doctor who knows the field and can effectively diagnose and treat your needs… a friendly physician who counsels you on the best ways to maintain and improve your health. Our physician(s) meet all these criteria. Plus, you benefit from a dedicated team of trained professionals who give you the individualized attention you deserve.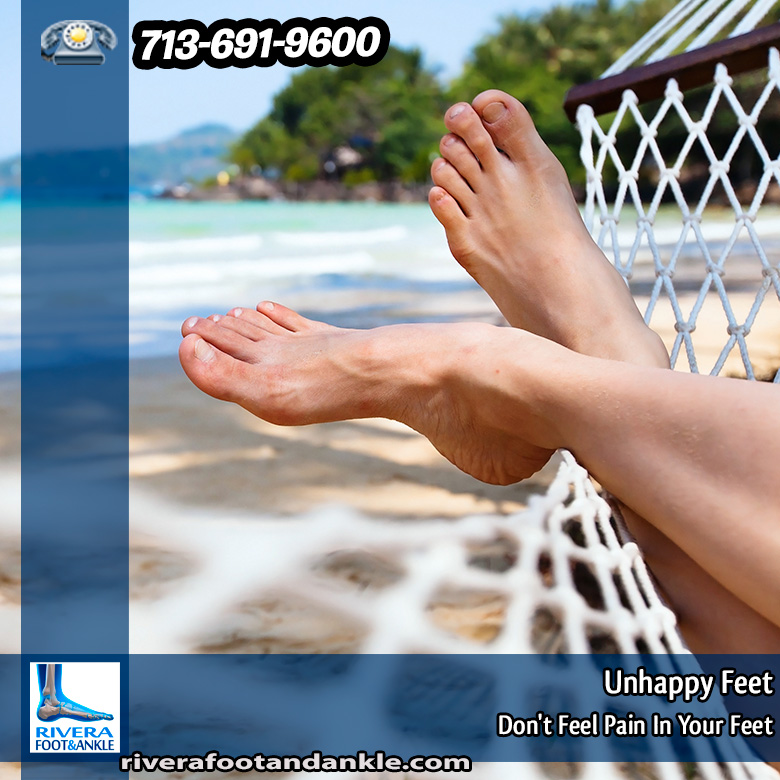 Advanced Foot & Ankle Specialist.
Keywords: Foot and Ankle, Dr. Orlando Rivera, Advanced Foot & Ankle Specialist, Foot and Ankle Podiatry, Houston Food & Ankle Surgical, Treatment of Foot and Ankle, Foot & ankle specialists, Podiatrist in houston, podiatrist in houston, Orlando H.Rivera DPM, Houston Foot Doctor, Food and Ankle Surgeon Houston, Ankle and Foot Specialist Houston, Podiatrist Houston, Foot Pain Houston