Flatfoot Surgical Correction
Is It For You?
What is adult flatfoot?
Adult flatfoot is a condition that causes flattening of the arch of the foot.
What are the goals of flatfoot surgical correction?
The goal of surgical correction is to improve alignment of the foot. This allows for more normal pressures during standing and walking. A combination of procedures is performed to repair the ligaments and tendons that support the arch. Bone cuts are often made to help restore the arch. Proper correction of flatfoot deformity can often help to improve pain and walking ability.

What signs indicate surgery may be needed?
Patients with flatfoot frequently describe ankle pain and difficulty with daily activities. Surgical reconstruction of the flatfoot is performed in patients with an arch collapse that is still flexible (not stiff). An orthopaedic foot and ankle surgeon should do a complete evaluation of the foot. This includes a medical history, physical exam and X-rays. A trial of non-operative treatment should be completed prior to any decision to have surgery. Treatments can include rest, immobilization, shoe inserts, braces and physical therapy. If these are unsuccessful, surgery can be considered.

When should I avoid surgery?
Patients who have diabetes or take oral steroids should be evaluated by their primary care physician. These conditions may prevent you from being able to safely have surgery. Obese patients and smokers are at higher risk for blood clots and wound problems. Full recovery from flatfoot surgery can take up to a year. Patients who are unable or unwilling to complete this process should not have this surgery.

General Details of Procedure
A combination of surgical procedures can be used to reconstruct the flatfoot. Generally, these procedures can be separated into those that correct deformities of the bones and those that repair ligaments and tendons. Your orthopaedic surgeon will choose the proper combination of procedures for your foot.

Surgery of the foot can be performed under regional anesthesia, which is numbing the foot and ankle with a nerve or spinal block, or general anesthesia, which may require a breathing tube. A nerve block is often placed behind the knee to reduce pain after surgery.
Source: aofas
RIVERA FOOT & ANKLE: At Orlando H.Rivera DPM, our priority is to deliver quality care to informed patients in a comfortable and convenient setting. When you have problems with your feet, you need to turn to a podiatrist who listens and responds… an experienced doctor who knows the field and can effectively diagnose and treat your needs… a friendly physician who counsels you on the best ways to maintain and improve your health. Our physician(s) meet all these criteria. Plus, you benefit from a dedicated team of trained professionals who give you the individualized attention you deserve.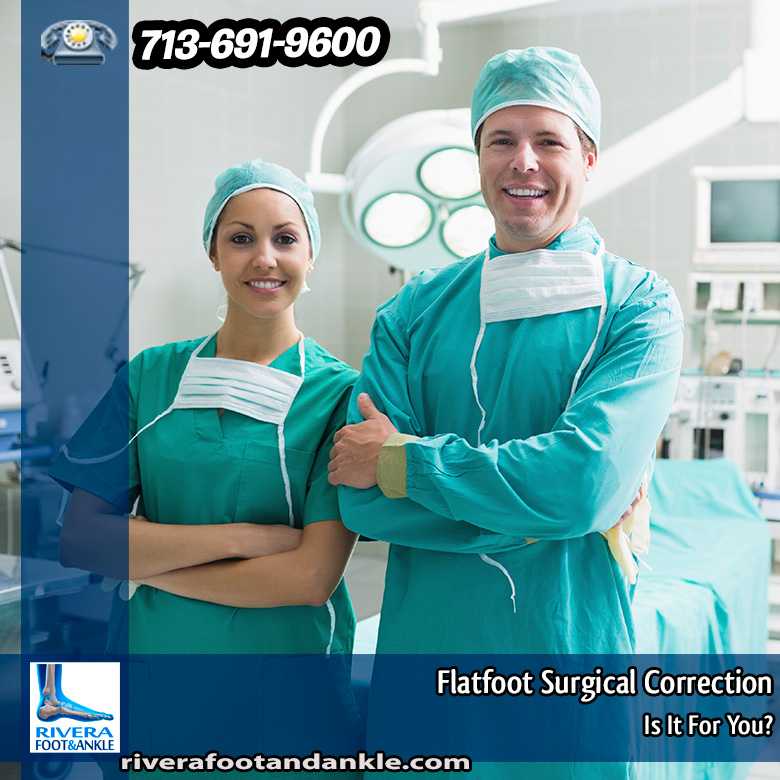 Podiatrist Houston
Keywords: Foot and Ankle, Dr. Orlando Rivera, Advanced Foot & Ankle Specialist, Foot and Ankle Podiatry, Houston Food & Ankle Surgical, Treatment of Foot and Ankle, Foot & ankle specialists, Podiatrist in houston, podiatrist in houston, Orlando H.Rivera DPM, Houston Foot Doctor, Food and Ankle Surgeon Houston, Ankle and Foot Specialist Houston, Podiatrist Houston, Foot Pain Houston