Painful Feet Are Never The Norm
Get A Checkup At Rivera Foot & Ankle
"Painful, achy feet should never be the norm," says Keith Rosenthal, D.P.M., a podiatrist on staff at Kimball Medical Center in Lakewood. "When patients experience foot pain that impacts their mobility or quality of life, it's an indicator that something is wrong and needs to be addressed, and the sooner the better," he adds.
"Foot or heel pain affects the way you carry yourself and walk, which, if not treated, can result in further injury or pain that develops in your knees, hips and back." There are many factors that can cause foot pain; however, overuse and poorly-fitted shoes are often the leading culprits.
"Athletes and people who are on their feet for long periods of time often suffer from painful corns, calluses and blisters," says Dr. Rosenthal. While they can be uncomfortable, these conditions, which are caused by friction or pressure on the feet, are rarely cause for concern, unless you're a diabetic.
"Diabetics are prone to a host of serious foot problems, including ulcers and infections that can start with something as small as a cut, scratch or blister on the foot, and ultimately can lead to amputation," he explains. "Never pop blisters or trim corns or calluses on your own," he stresses, "particularly if you're a diabetic, because that can lead to serious infections."
Source: podiatryinfocanada
RIVERA FOOT & ANKLE: At Orlando H.Rivera DPM, our priority is to deliver quality care to informed patients in a comfortable and convenient setting. When you have problems with your feet, you need to turn to a podiatrist who listens and responds… an experienced doctor who knows the field and can effectively diagnose and treat your needs… a friendly physician who counsels you on the best ways to maintain and improve your health. Our physician(s) meet all these criteria. Plus, you benefit from a dedicated team of trained professionals who give you the individualized attention you deserve.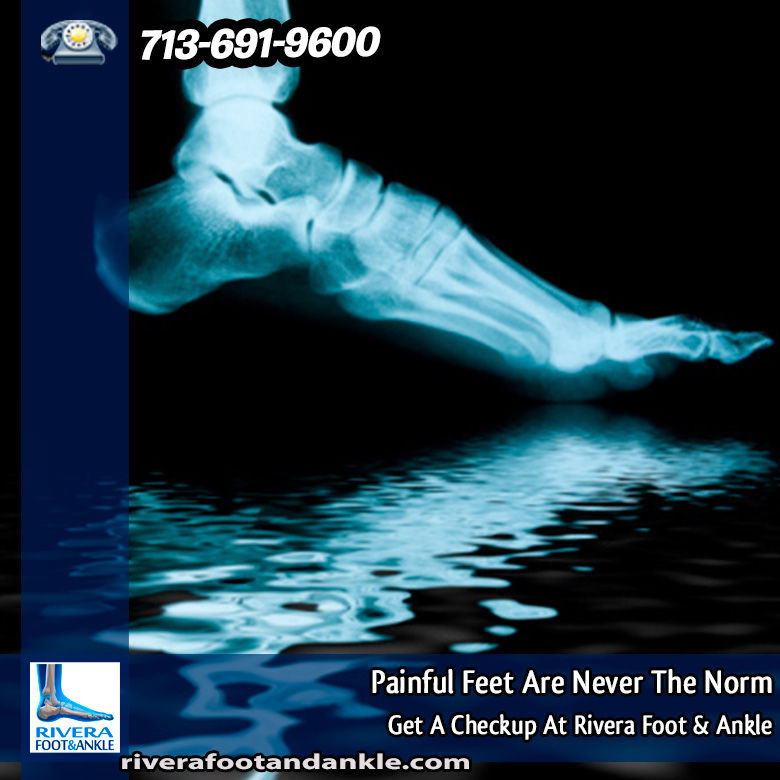 Foot & ankle specialists
Keywords: Foot and Ankle, Dr. Orlando Rivera, Advanced Foot & Ankle Specialist, Foot and Ankle Podiatry, Houston Food & Ankle Surgical, Treatment of Foot and Ankle, Foot & ankle specialists, Podiatrist in houston, podiatrist in houston, Orlando H.Rivera DPM, Houston Foot Doctor, Food and Ankle Surgeon Houston, Ankle and Foot Specialist Houston, Podiatrist Houston, Foot Pain Houston