Play Sports With Healthy Feet
Taking Care Of Your Feet
Sports and Your Feet
Organized sports can be both beneficial and devastating to your feet. If you have an existing foot problem, contact our office first.
Here are a few tips for the major kinds of sports:
Baseball
If you don't prepare properly and exercise good technique, you can injure your lower extremities, including your feet. If you are a casual weekend player, take it slow before jumping right into a game. Baseball and softball involve quick starts and stops, so it's important to loosen up before the game to avoid muscle strain.
Cycling
Cyclin Cycling g is a very effective form of fitness that can improve your cardiovascular health.
When seated on a bike with hands on the handlebars, the hands, shoulders, and front axle should all be in line. If a cyclist's knees hurt after a long ride, for example, he may be served well by prescription orthotic shoe inserts.
Tennis
Amateur and professional tennis players alike are prone to injuries of the foot and ankle, both of which suffer from repeated lateral motions and quick stopping and starting.
Common tennis injuries include ankle sprains, stress fractures, plantar fasciitis, and tennis toe. If you experience recurring or persistent pain, contact our office.
Source: footandanklesantafe
RIVERA FOOT & ANKLE: At Orlando H.Rivera DPM, our priority is to deliver quality care to informed patients in a comfortable and convenient setting. When you have problems with your feet, you need to turn to a podiatrist who listens and responds… an experienced doctor who knows the field and can effectively diagnose and treat your needs… a friendly physician who counsels you on the best ways to maintain and improve your health. Our physician(s) meet all these criteria. Plus, you benefit from a dedicated team of trained professionals who give you the individualized attention you deserve.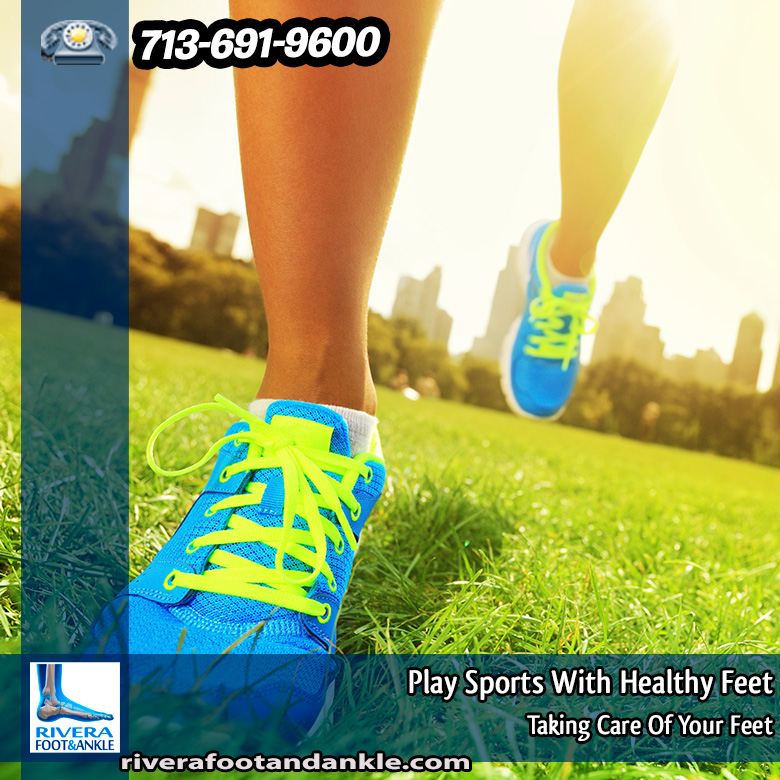 Advanced Foot & Ankle Specialist.
Keywords: Foot and Ankle, Dr. Orlando Rivera, Advanced Foot & Ankle Specialist, Foot and Ankle Podiatry, Houston Food & Ankle Surgical, Treatment of Foot and Ankle, Foot & ankle specialists, Podiatrist in houston, podiatrist in houston, Orlando H.Rivera DPM, Houston Foot Doctor, Food and Ankle Surgeon Houston, Ankle and Foot Specialist Houston, Podiatrist Houston, Foot Pain Houston