Home Remedies for Perspiration of the Feet
Foot and Ankle
The following are some effective home remedies for odor of the feet:
Sodium bicarbonate
Add some baking soda to a bucket of water and soak your feet in it for 10 minutes. Sodium bicarbonate increases the acidic properties of the foot and significantly reduces foot odor. Baking soda creates a hostile environment that is not conducive to the multiplication of bacteria, thus avoiding the unpleasant smell.
Black tea
Boil the water with 5 teabags for 15 minutes. Let the water become warm and then dip your feet into it. Thereafter the feet dry well and talc is applied to the feet.
Tea tree essential oil
Wash your feet well, dry them and then apply a little tea tree essential oil on the soles of your feet. Do not apply the essential oil directly. Mix about 10 drops of tea tree oil with 10 ml of wheat germ oil or almond oil.
Foot odor prevention
Here are some tips that can prevent bad foot odor or foot odor:
Make sure you wash your feet every day, using an antibacterial soap. Rub it once or twice a week to get rid of dead cells. Do not forget the area between your fingers.
Dry your feet immediately after bathing.
Change your socks regularly.
Avoid wearing the same shoes two days in a row.
Sprinkle a little bit of talcum powder on your toes to keep your feet dry and postpone bacterial growth
Source: MejorConSalud
RIVERA FOOT & ANKLE: At Orlando H.Rivera DPM, our priority is to deliver quality care to informed patients in a comfortable and convenient setting. When you have problems with your feet, you need to turn to a podiatrist who listens and responds… an experienced doctor who knows the field and can effectively diagnose and treat your needs… a friendly physician who counsels you on the best ways to maintain and improve your health. Our physician(s) meet all these criteria. Plus, you benefit from a dedicated team of trained professionals who give you the individualized attention you deserve.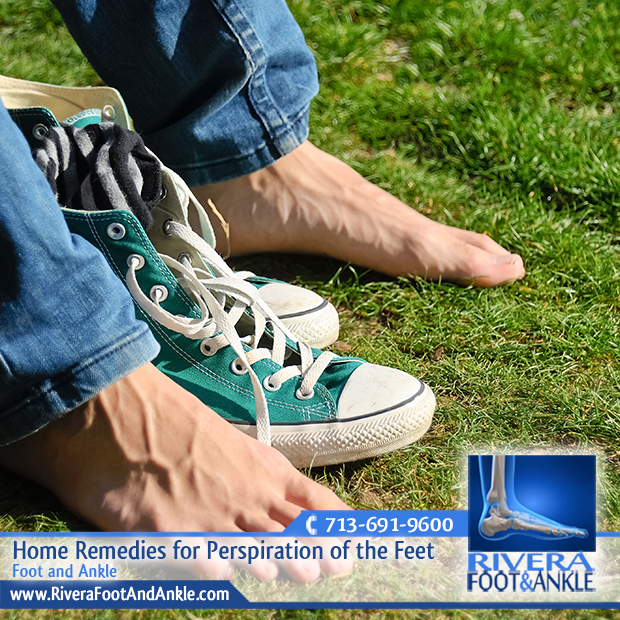 Foot and Ankle.
Foot and Ankle, Dr. Orlando Rivera, Advanced Foot & Ankle Specialist, Foot and Ankle Podiatry, Houston Foot & Ankle Surgical, Treatment of Foot and Ankle, Foot & ankle specialists, Podiatrist in houston, podiatrist in houston, Orlando H.Rivera DPM, Houston Foot Doctor, Foot and Ankle Surgeon Houston, Ankle and Foot Specialist Houston, Podiatrist Houston, Foot Pain Houston.