Foot and Ankle
1. - Place an ice pack on the heel for 10 to 15 minutes at least 2 times a day. - You can try to roll your foot on a frozen can or bottle if the spurs are accompanied by plantar fasciitis.
2. Take some medicine to relieve the pain. - Test with paracetamol or ibuprofen.
3. - Rest. You need to be at home to rest your aching feet as much as you can. - At least 1 week.
4. - Night splint or night splint. - The tablets will stretch your plantar fascia while you sleep, for example, you can wear a device that consists of an "L" shape in a fiberglass splint or splint. - Wrap it around with a bandage around it to keep it in place while you sleep.
5. - Do some exercises. - Exercises that stretch and lengthen the plantar fascia can be very handy for spurs. Try one of the following exercises:
Twins Stretch: Support your hands on a wall. Place one foot behind you with your knee straight and place the other foot in front of you with the other knee tilted. Push your hips toward the wall and hold the stretch for 10 seconds. You will feel a little twitch in the twins. Repeat the stretch 20 times for each foot.
Stretch of the plantar fascia: perform this exercise in the morning before walking or standing up. Cross your injured foot over the knee of your other leg. Grasp your toes and gently push them towards you. If you can not reach all of your toes, then wrap them in a towel and pull them out. Hold this stretch for 10 seconds and repeat it 20 times with each foot.
Source: WikiHow
RIVERA FOOT & ANKLE: At Orlando H.Rivera DPM, our priority is to deliver quality care to informed patients in a comfortable and convenient setting. When you have problems with your feet, you need to turn to a podiatrist who listens and responds… an experienced doctor who knows the field and can effectively diagnose and treat your needs… a friendly physician who counsels you on the best ways to maintain and improve your health. Our physician(s) meet all these criteria. Plus, you benefit from a dedicated team of trained professionals who give you the individualized attention you deserve.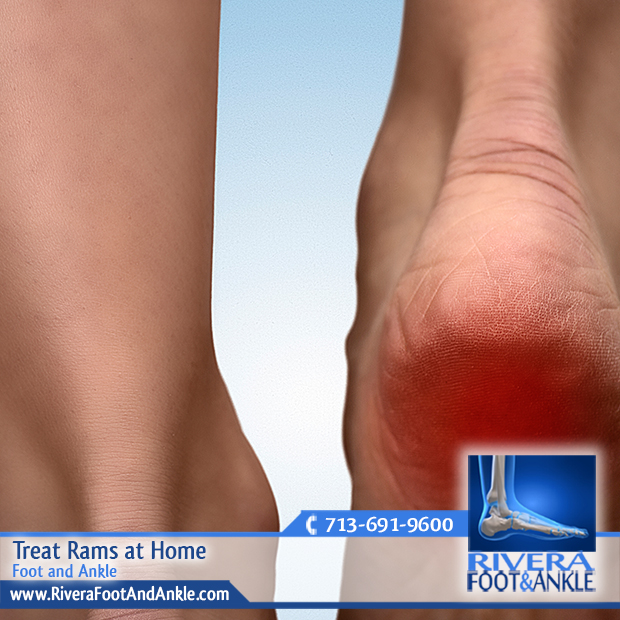 Foot and Ankle.
Foot and Ankle, Dr. Orlando Rivera, Advanced Foot & Ankle Specialist, Foot and Ankle Podiatry, Houston Foot & Ankle Surgical, Treatment of Foot and Ankle, Foot & ankle specialists, Podiatrist in houston, podiatrist in houston, Orlando H.Rivera DPM, Houston Foot Doctor, Foot and Ankle Surgeon Houston, Ankle and Foot Specialist Houston, Podiatrist Houston, Foot Pain Houston.