Simple tricks for beautiful feet
Foot and Ankle
Washed.
Wash your feet every day in warm soapy water. Then rinse them with cool water, dry them properly with a towel (be sure to dry between the fingers) and apply moisturizing cream. Do not limit the application of cream to your legs; Your feet deserve it, too!
Protect them from the sun.
Apply sunscreen on your feet before exposing yourself to the sun, even if you are going to wear sandals. Usually we forget to pay attention to our feet with respect to the rays of the sun, and that is a mistake: the skin of the feet can suffer the consequences like any other zone of our body.
Perfume.
To keep them dry and without unpleasant odors, get used to using talcum powder or foot sprays. Use, if you wish, special design templates in your shoes.
Cut the nails.
Ideally cut your toenails as soon as you leave the bathroom, every 3 or 4 weeks. Cut them straight, not too short, or excuses in the corners. If you overdo it with the scissors, immerse your feet in vinegar diluted with water to remove the swelling.
Smooth.
To eliminate roughness and hardened heel skin, gently exfoliate your feet with pumice. Then apply moisturizer. Before exfoliating, immerse your feet in warm water for 10 minutes to "loosen up" and make it easier to remove rough spots and remains of dead skin. Or you can also immerse them with the home trick that we teach you next.
Comfort.
Do you feel that new shoes stay small or too tight? What you have to do is buy shoes at the end of the day, because at that time the feet are usually more swollen. That way, the shoes that fit well in that instance will be comfortable at any other time.
Source: Vix
RIVERA FOOT & ANKLE: At Orlando H.Rivera DPM, our priority is to deliver quality care to informed patients in a comfortable and convenient setting. When you have problems with your feet, you need to turn to a podiatrist who listens and responds… an experienced doctor who knows the field and can effectively diagnose and treat your needs… a friendly physician who counsels you on the best ways to maintain and improve your health. Our physician(s) meet all these criteria. Plus, you benefit from a dedicated team of trained professionals who give you the individualized attention you deserve.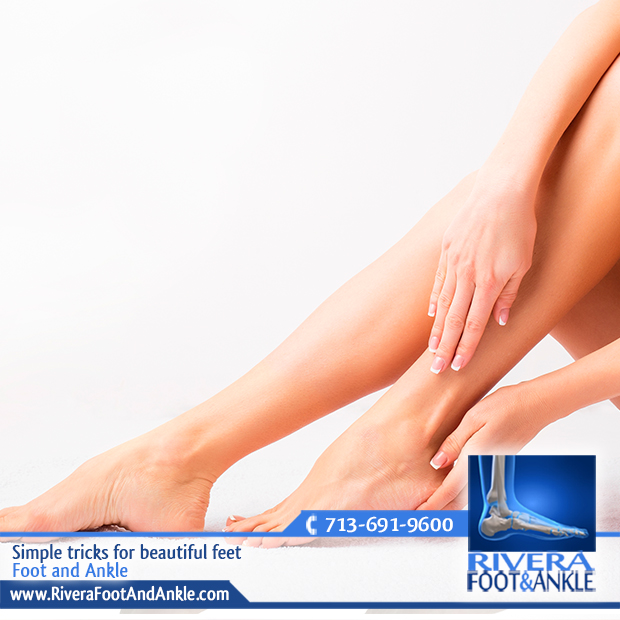 Foot and Ankle.
Foot and Ankle, Dr. Orlando Rivera, Advanced Foot & Ankle Specialist, Foot and Ankle Podiatry, Houston Foot & Ankle Surgical, Treatment of Foot and Ankle, Foot & ankle specialists, Podiatrist in houston, podiatrist in houston, Orlando H.Rivera DPM, Houston Foot Doctor, Foot and Ankle Surgeon Houston, Ankle and Foot Specialist Houston, Podiatrist Houston, Foot Pain Houston.