Ways To Test Yourself For Flat Feet?
Houston Foot Doctor
There are just two things you have to keep in mind to determine if you are suffering from flat feet. The very first evaluation will let you know exactly how much of your foot is making contact with the ground with each step you take. The second will let you know to what extent you can roll your feet when walking. Technically speaking, you can determine if you are flat-footed if you figured out whether you are supinated or over-pronated.
It is not hard to check how much of feet are in contact with the ground. All you will require is a bowl of water and some paper bag. Put these two items on the floor, wet your bare feet with the bowl of water and then stand for on the paper sheet until it leaves a mark. You will see the wet print of your foot on the paper where you can examine just how much of your foot arch is in contact with the ground while you walk or stand.
The simplest test to self-diagnose for flat feet illness may be done by following the steps below:
Step 1: Soak your feet in the water.
Step 2: Set your wet feet on a specific area where observable footprints may be found.
Step 3: Now attentively step further away from your footprints. You've got flat feet, in case you've got full depressions of the foundation of the foot.
Second Evaluation.
The next evaluation is a little more complicated than the first, but only for a small bit. You will have to inspect your well-worn, old pair of shoes; specifically the soles of each shoe. If they are excessively worn out on the bottom interior, in particular on the side that is closest to the other foot, then you most likely have an over-pronated foot. You can consult a podiatrist to confirm if you have over-pronated feet. Generally speaking, you can already tell whether you have flat feet if you perform these two tests.
You have some options to choose from if you have flat feet. You can decide to wear orthotic, which are more costly than buying a pair of shoes specifically designed for flat feet but can help correct your feet. For those who have light to moderate flat feet, you can make do with adding arch insole support to provide you with enough help. You also should choose shoes that have a firm grasp on your ankle and a more stable midsole to keep your feet on a straight posture. These shoes should provide you with enough support you needed for your feet; most of them have ample space for orthotic inserts if your case is severe.
Source: 7M
RIVERA FOOT & ANKLE: At Orlando H.Rivera DPM, our priority is to deliver quality care to informed patients in a comfortable and convenient setting. When you have problems with your feet, you need to turn to a podiatrist who listens and responds… an experienced doctor who knows the field and can effectively diagnose and treat your needs… a friendly physician who counsels you on the best ways to maintain and improve your health. Our physician(s) meet all these criteria. Plus, you benefit from a dedicated team of trained professionals who give you the individualized attention you deserve.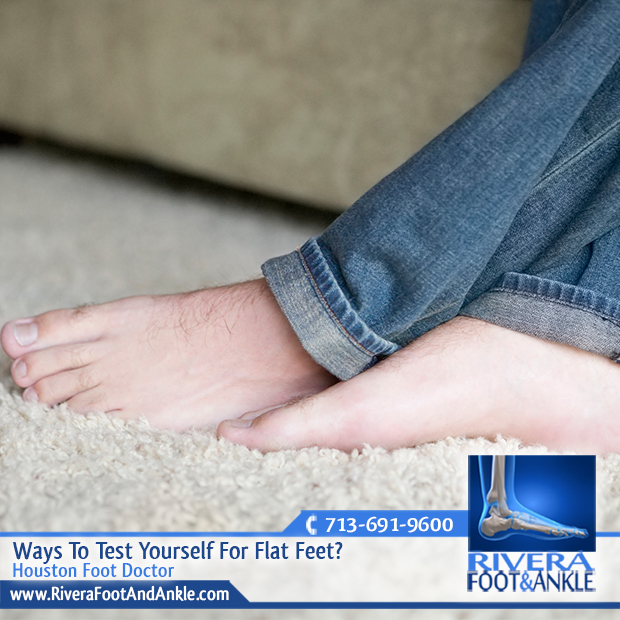 Houston Foot Doctor.
Foot and Ankle, Dr. Orlando Rivera, Advanced Foot & Ankle Specialist, Foot and Ankle Podiatry, Houston Foot & Ankle Surgical, Treatment of Foot and Ankle, Foot & ankle specialists, Podiatrist in houston, podiatrist in houston, Orlando H.Rivera DPM, Houston Foot Doctor, Foot and Ankle Surgeon Houston, Ankle and Foot Specialist Houston, Podiatrist Houston, Foot Pain Houston.