5 Tips to Care for Your feet to help prevent unwanted nail fungus
Podiatrist Houston
1.- Keep your feet clean and dry
Remove the insoles from your running shoes and place them aside, preferably next to a heat source. This will help the shoe dry between uses, especially in the winter months when moisture from snow and slush builds up. Warm, moist environments are an ideal breeding ground for toenail fungus infections. 
2.- Change your socks frequently
Pounding the trails, pavement, track or treadmill will likely have your feet sweaty and warm. With more than 125,000 sweat glands on each foot, things are bound to get moist, especially when out on runs.
Hot, sweaty conditions can set the stage for fungal nail infections. Opt for materials that are breathable to keep moisture away from the skin.
3.- Get the right shoe size and width right
When shopping for shoes, don't get sucked into that sale pair that are just a touch too big or small. Fit is key to foot health, with a slight amount of wiggle room between your big toe and the end of the toe box. And width is equally important. Certain brands offer different widths, and it's worth getting your feet measured or even scanned by 3D analysis in order to figure out which pair is ideal for you. Wearing a shoe that's too small will cause your feet to bang around in the toe box, inevitably triggering a black toe or two. Loose, overly wide shoes are just as problematic. The key fending off fungus is to keep your nails intact. Proper shoes are paramount to healthy feet.
4.- Nail care
Keep your toenails clipped short and straight across. And buy a nail kit for yourself, avoiding sharing instruments used to take care of your potentially infected feet (as well as picking up anything unwanted from others). Trimmed nails can extend the life of your socks (less ripping) as well as prevent your feet from hitting the edges of your shoe, which may increase the likelihood of rubbing and black toenails.
5.- Let your feet breathe
Try to avoid walking barefoot in public showers, pools and locker rooms. If you do need to use public areas, whether that's at your local gym or pool, one option is to grab a pair of flip flops to provide a medium between your foot and the ground. Toenail fungus can be contagious – it can be transferred from person to person, within families, as well as from one toenail to another.
Source: runningmagazine
RIVERA FOOT & ANKLE: At Orlando H.Rivera DPM, our priority is to deliver quality care to informed patients in a comfortable and convenient setting. When you have problems with your feet, you need to turn to a podiatrist who listens and responds… an experienced doctor who knows the field and can effectively diagnose and treat your needs… a friendly physician who counsels you on the best ways to maintain and improve your health. Our physician(s) meet all these criteria. Plus, you benefit from a dedicated team of trained professionals who give you the individualized attention you deserve.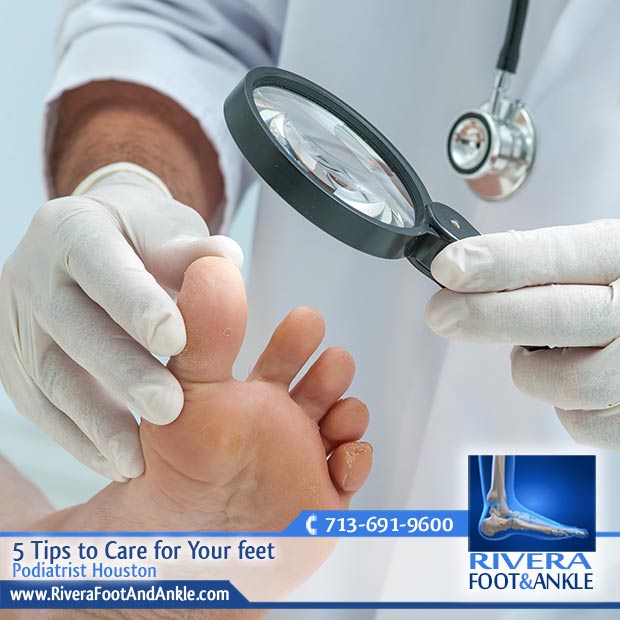 Podiatrist Houston.
Foot and Ankle, Dr. Orlando Rivera, Advanced Foot & Ankle Specialist, Foot and Ankle Podiatry, Houston Foot & Ankle Surgical, Treatment of Foot and Ankle, Foot & ankle specialists, Podiatrist in houston, podiatrist in houston, Orlando H.Rivera DPM, Houston Foot Doctor, Foot and Ankle Surgeon Houston, Ankle and Foot Specialist Houston, Podiatrist Houston, Foot Pain Houston.