In children, flatfoot is referred to as pediatric flatfoot. It is estimated that up to 9 in every 10 children in North America (amongst other parts of the world) are born with this foot shape.
There are three different types of flatfoot that may be found in children. Classification is important in order to determine the specific kind of therapy the patient will need. Fat pads are found in the feet of babies and toddlers, which make them appear to have flat feet whenever they are standing. This type of flatfoot is generally called flexible flatfoot and is found in nearly all children, usually affecting both feet.

The second type, which is rare in young children, is a flexible flatfoot with an accompanying short Achilles tendon. This type of flatfoot affects both feet and causes disability. The third type is rigid flat foot – this is the least common and is seen in patients with an underlying problem of the bones in their feet and causes pain and disability.
A flexible flatfoot is usually painless and does not, in any way, interfere with the functioning of the child's feet or legs. An affected child will be able to walk, run and play sports. In flexible flatfoot, the arch in a child's foot will reappear when sitting or tiptoeing. Furthermore, most children will usually outgrow their flexible flatfoot on their own by their fifth birthday. This is because their baby fat disappears as they grow and the muscles in their feet strengthen with activities like walking, which requires weight-bearing.
Source: News-Medical
RIVERA FOOT & ANKLE: At Orlando H.Rivera DPM, our priority is to deliver quality care to informed patients in a comfortable and convenient setting. When you have problems with your feet, you need to turn to a podiatrist who listens and responds… an experienced doctor who knows the field and can effectively diagnose and treat your needs… a friendly physician who counsels you on the best ways to maintain and improve your health. Our physician(s) meet all these criteria. Plus, you benefit from a dedicated team of trained professionals who give you the individualized attention you deserve.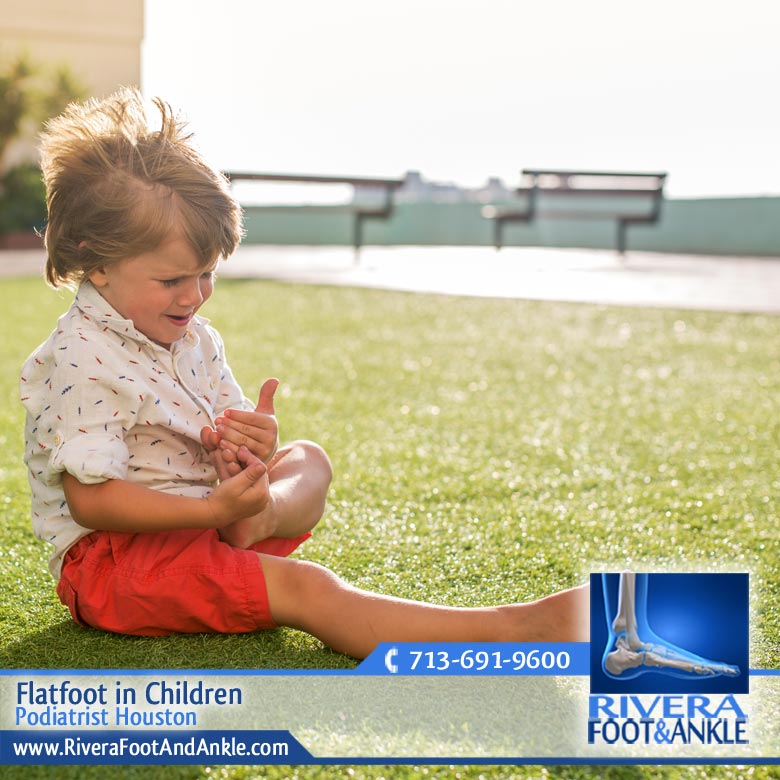 Foot and Ankle, Dr. Orlando Rivera, Advanced Foot & Ankle Specialist, Foot and Ankle Podiatry, Houston Foot & Ankle Surgical, Treatment of Foot and Ankle, Foot & ankle specialists, Podiatrist in houston, podiatrist in houston, Orlando H.Rivera DPM, Houston Foot Doctor, Foot and Ankle Surgeon Houston, Ankle and Foot Specialist Houston, Podiatrist Houston, Foot Pain Houston.