Foot and Ankle Podiatrist in Houston for treat the Anatomic Insole
Foot or Ankle Injury
An injury to the foot or ankle can lead to swelling. The most common is a sprained ankle, which occurs when an injury or misstep causes the ligaments that hold the ankle in place to be stretched beyond their normal range. To reduce the swelling from a foot or ankle injury, rest to avoid walking on the injured ankle or foot.
Use an ice pack wrapped in a towel (don't use in direct contact with the skin) for up to 20 minutes, reapply if necessary after a 20 minute break Wrap the foot or ankle with a compression bandage and elevate the foot on a stool or pillow. If swelling and pain is severe or doesn't improve with home treatment, seek medical advice.

Lymphoedema.- This is a collection of lymphatic fluid in the tissues that can develop because of the absence of or problems with the lymph vessels or after the removal of lymph nodes. Lymph is a protein-rich fluid that normally travels along an extensive network of vessels and capillaries. It is filtered through the lymph nodes, which trap and destroy unwanted substances such as bacteria. When there is a problem with the vessels or lymph nodes, however, the fluid's movement can be blocked. Untreated, lymph build-up can impair wound healing and lead to infection and deformity. Lymphoedema is common following radiotherapy or removal of the lymph nodes in patients with cancer. If you have undergone cancer treatment and experience swelling, seek medical advice.
Venous insufficiency.- Swelling of the ankles and feet is often an early symptom of venous insufficiency, a condition in which blood inadequately moves up the veins from the legs and feet back to the heart. Normally, the veins keep blood flowing in the correct direction with the help of one-way valves. When these valves become damaged or weakened, the blood leaks back through the vessels and fluid leaks out into the soft tissue of the lower legs, especially the ankles and feet. Chronic venous insufficiency can lead to skin changes, skin ulcers and infection. If you experience signs of venous insufficiency you should seek medical advice.
Source: webmd
RIVERA FOOT & ANKLE: At Orlando H.Rivera DPM, our priority is to deliver quality care to informed patients in a comfortable and convenient setting. When you have problems with your feet, you need to turn to a podiatrist who listens and responds… an experienced doctor who knows the field and can effectively diagnose and treat your needs… a friendly physician who counsels you on the best ways to maintain and improve your health. Our physician(s) meet all these criteria. Plus, you benefit from a dedicated team of trained professionals who give you the individualized attention you deserve.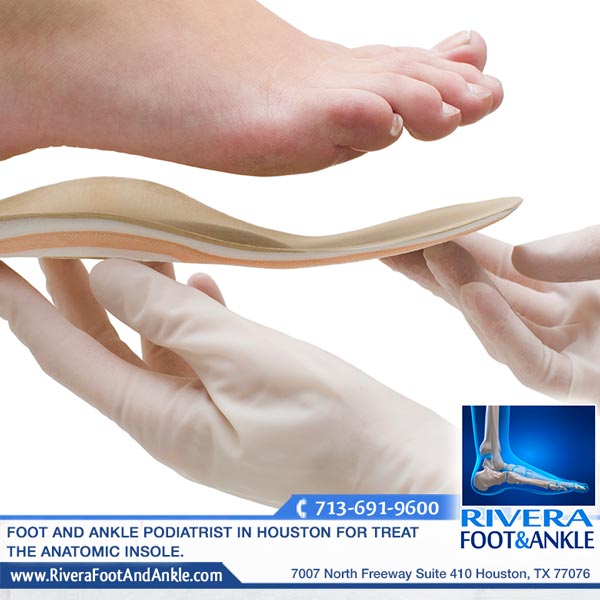 Houston Foot Doctor
Keywords: Foot and Ankle, Dr. Orlando Rivera, Advanced Foot & Ankle Specialist, Foot and Ankle Podiatry, Houston Food & Ankle Surgical, Treatment of Foot and Ankle, Foot & ankle specialists, Podiatrist in houston, podiatrist in houston, Orlando H.Rivera DPM, Houston Foot Doctor, Food and Ankle Surgeon Houston, Ankle and Foot Specialist Houston, Podiatrist Houston, Foot Pain Houston