Does Your Child Have A Feet Condition?
Rivera Foot & Ankle Can Help Them!
We are happy to help adults as well as kids, our services for kids include:
Flatfoot

Warts or Petty

Ankle Sprains

Juvenile Bunions

Ingrown Toenails
Call for an appointment and we will be happy to help your children.
RIVERA FOOT & ANKLE: Para Rivera Foot & Ankle, nuestra prioridad es ofrecer atención de calidad a pacientes informados, en un ambiente adecuado y cómodo. Cuando usted tiene problemas con sus pies, es necesario acudir a un Podiatra que escucha y responde, un médico experimentado que conoce el campo y que pueda diagnosticar y tratar a sus necesidades, un médico amable que oriente acerca de las mejores maneras de mantener y mejorar su salud. Nuestro médico cumple con todos estos criterios. Además, se beneficiará de un equipo dedicado de profesionales capacitados que le brindarán la atención personalizada que usted merece.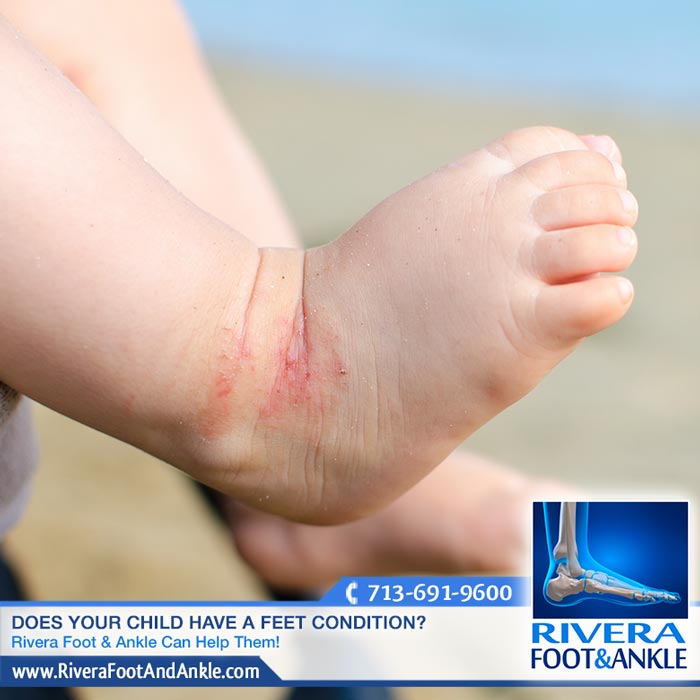 Medico Especialista en Pie y Tobillo.
Pie y Tobillo, Dr. Orlando Rivera, Medico Especialista en Pie y Tobillo, Podiatra de Pie y Tobillo, Médico Cirujano para Pie y Tobillo en Houston TX, Tratamiento del Pie y el Tobillo, Especialistas de Pie y Tobillo, Podiatra en houston, Orlando H.Rivera DPM, Médico para pies, Cirujano de pie y tobillo, Podiatra.