CHILDREN AND SPORTS INJURIES
Sports Injuries
About 3.5 million sports-related injuries involving children younger than 14 occur in the United States each year. As more children participate in organized athletic activities and begin participating at younger ages, they are at greater risk of sports injuries, particularly overuse injuries.
This risk is particularly high for children who participate in a single sport year-round, move from one sports season to the next with no break between them, or play on elite-level teams. Some children may try to play when they are injured because they fear being dropped from a team.
In general, the same injury prevention guidelines apply to children as to adult athletes, including the need for proper warm-up and stretching techniques. Some experts believe children younger than 10 should participate in a wide range of activities rather than specialize in one sport. Specialization can lead children to overtrain one group of muscles, increasing injury risk.
Use of appropriate equipment that is properly fitted is important. Safety equipment, such as helmets, eye protection, mouth guards, and elbow and knee pads that are approved for the sport, can help prevent injury.
Some sports have specific guidelines about the amount of time that child athletes can practice or play. For example, in baseball, pitch counts based on the pitcher's age have been established.
Pain during an activity or excessive pain after an activity may be clues to an overuse injury. The need for ice and pain-relieving drugs after exercise may also be a clue. If pain or soreness causes changes in gait, body mechanics, or sport technique, overuse may be a problem. Some children do not complain of pain but instead experience diminished success or enjoyment in sports participation and changes in mood or school performance.
In adolescent girls, a history of stress fractures may be a sign of the female athlete triad of osteoporosis, menstrual irregularities, and an inadequate diet. Although no athlete is immune from the consequences of inadequate nutrition, young women who participate in endurance activities or "appearance" sports, such as figure skating, gymnastics, or dance, are at particular risk.
Source: msdmanuals
RIVERA FOOT & ANKLE: At Orlando H.Rivera DPM, our priority is to deliver quality care to informed patients in a comfortable and convenient setting. When you have problems with your feet, you need to turn to a podiatrist who listens and responds… an experienced doctor who knows the field and can effectively diagnose and treat your needs… a friendly physician who counsels you on the best ways to maintain and improve your health. Our physician(s) meet all these criteria. Plus, you benefit from a dedicated team of trained professionals who give you the individualized attention you deserve.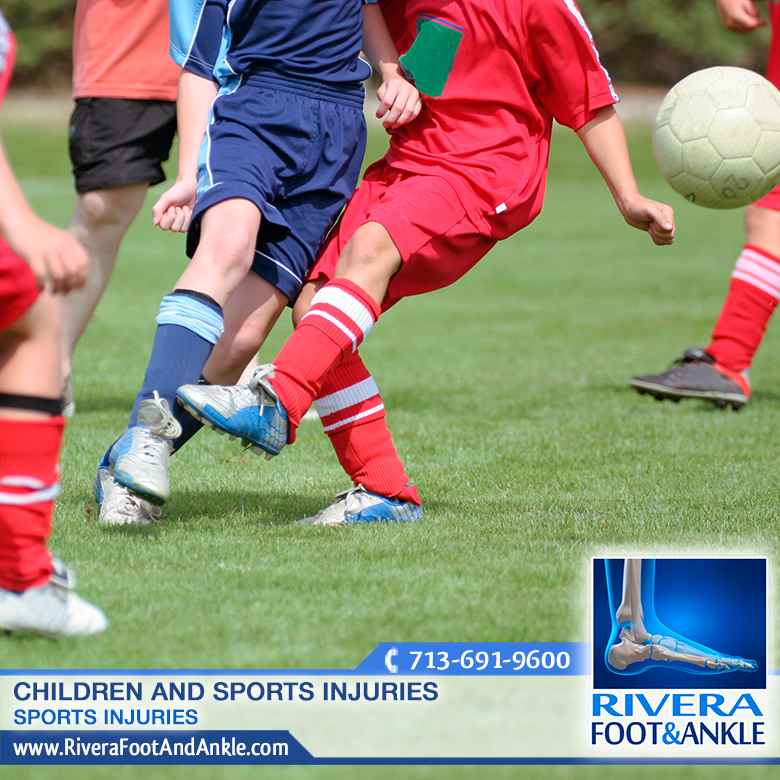 Ankle and foot specialist in houston
Foot and Ankle, Dr. Orlando Rivera, Foot and Ankle Podiatry, Houston Foot and Ankle Surgical, Treatment of Foot and Ankle, Foot and ankle specialists, Podiatrist in houston, podiatrist in houston, Orlando H.Rivera DPM, Houston Foot Doctor, Foot and Ankle Surgeon Houston, Ankle and Foot Specialist Houston, Podiatrist Houston, Foot Pain Houston, Best Foot and Ankle Podiatry, Advanced Foot and Ankle Specialist in Houston,Foot and Ankle in Houston, Advanced Foot and Ankle Specialist in Houston, Foot and Ankle Podiatry in Houston, Foot and Ankle Surgical in Houston, Treatment of Foot and Ankle in Houston, Foot and ankle specialists in Houston, Podiatrist in Houston, Foot Doctor in Houston, Foot and Ankle Surgeon in Houston, Ankle and Foot Specialist in Houston, Foot Pain in Houston, Foot and Ankle Surgery in Houston, Foot And Ankle Clinics in Houston