What is Plantar Fasciitis?
At the bottom of your foot there's a thick band of connective tissue called the plantar fascia or arch tendon. It connects your heel bone (calcaneus) to the front of your foot.
If the plantar fascia becomes irritated and sore from overuse, it's known as plantar fasciitis. Plantar fasciitis sometimes can be mistaken for heel spurs, which is a different kind of injury with similar symptoms.
Plantar fasciitis is a common cause of heel pain in runners, dancers, and athletes in sports that involve a lot of running or jumping.
It can affect anyone. People who are overweight, pregnant women, people whose jobs involve a lot of standing, and people who wear worn-out shoes all have a higher chance of getting plantar fasciitis.
What Are the Symptoms?
The most obvious symptom of plantar fasciitis is a sharp pain on the bottom of the foot, near the heel. Here are some signals that this pain may be plantar fasciitis:
The pain is strongest first thing in the morning but gets better after a few minutes of walking around.
The pain is worse after standing for a long time or after getting up from sitting.
The pain develops gradually and becomes worse over time.
The pain is worse after exercise or activity than it is during activity.
It hurts when stretching the foot.
It hurts when pressing on the sides of the heel or arch of the foot.
The good news about plantar fasciitis is that it usually goes away after a few months if you do a few simple things like stretching exercises and cutting back on activities that might have caused the problem. Taking over-the-counter medicines can help with pain. It's rare that people need surgery for plantar fasciitis. Doctors only do surgery as a last resort if nothing else eases the pain.
Source: kidshealth.org
RIVERA FOOT & ANKLE: At Orlando H.Rivera DPM, our priority is to deliver quality care to informed patients in a comfortable and convenient setting. When you have problems with your feet, you need to turn to a podiatrist who listens and responds… an experienced doctor who knows the field and can effectively diagnose and treat your needs… a friendly physician who counsels you on the best ways to maintain and improve your health. Our physician(s) meet all these criteria. Plus, you benefit from a dedicated team of trained professionals who give you the individualized attention you deserve.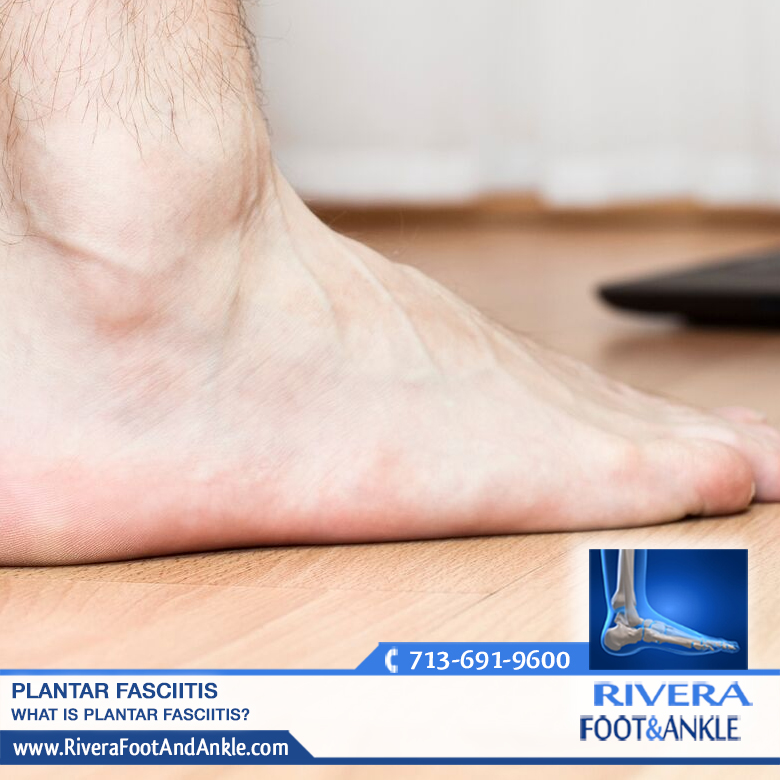 Foot and ankle podiatry in houston
Foot and Ankle, Dr. Orlando Rivera, Advanced Foot & Ankle Specialist, Foot and Ankle Podiatry, Houston Foot & Ankle Surgical, Treatment of Foot and Ankle, Foot & ankle specialists, Podiatrist in houston, podiatrist in houston, Orlando H.Rivera DPM, Houston Foot Doctor, Foot and Ankle Surgeon Houston, Ankle and Foot Specialist Houston, Podiatrist Houston, Foot Pain Houston.