They Are Wonderful
Look at your feet. No, take a good look at them. There they are on the end of your legs.
You run, walk, skip, ride bikes and do all sorts of things that you would find it really hard to do without them. Most of the time you never even notice them.
So, let's take a good look at them now.
Your feet each have 26 bones.
Your big toe has two bones and each of your other toes has three. These bones are called phalanges (say fal-an-jeez)
The middle part of your feet has 5 bones called metatarsals (say met-a-tar-sals).
Keeping feet sweet
Your feet do such a lot of work every day, so you need to keep them clean and looked after.
Wash them well and dry between the toes so that they don't get smelly and soggy.
Air your shoes at night if you are going to wear them the next day.
Don't wear shoes around the house, so that your feet get a chance to spread out.
Wash your sneakers often, or clean shoes and boots to keep them soft and smelling nice.
Get mum, dad or whoever looks after you to teach you how to cut your toenails and don't let them grow too long.
Check your feet for bumps, itchy bits, cuts and blisters and get them treated.
It's especially important to keep feet sweet if you are heading into puberty. That is when the sweat glands, especially in your feet, roar into full production, and you may not be too nice to be near if you don't work hard at keeping clean!
Source: cyh
RIVERA FOOT & ANKLE: At Orlando H.Rivera DPM, our priority is to deliver quality care to informed patients in a comfortable and convenient setting. When you have problems with your feet, you need to turn to a podiatrist who listens and responds… an experienced doctor who knows the field and can effectively diagnose and treat your needs… a friendly physician who counsels you on the best ways to maintain and improve your health. Our physician(s) meet all these criteria. Plus, you benefit from a dedicated team of trained professionals who give you the individualized attention you deserve.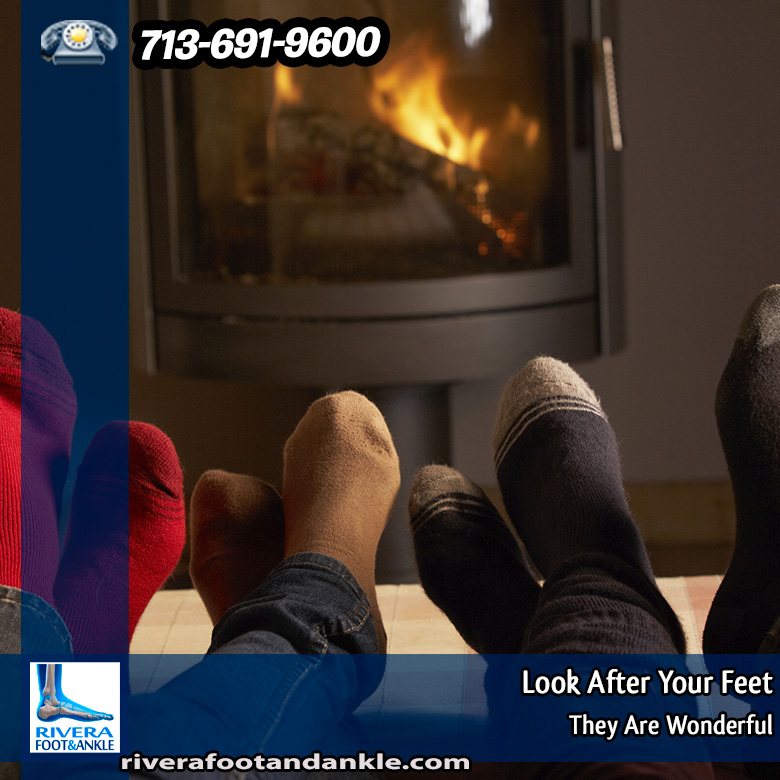 Houston Foot Doctor
Keywords: Foot and Ankle, Dr. Orlando Rivera, Advanced Foot & Ankle Specialist, Foot and Ankle Podiatry, Houston Foot & Ankle Surgical, Treatment of Foot and Ankle, Foot & ankle specialists, Podiatrist in houston, podiatrist in houston, Orlando H.Rivera DPM, Houston Foot Doctor, Foot and Ankle Surgeon Houston, Ankle and Foot Specialist Houston, Podiatrist Houston, Foot Pain Houston