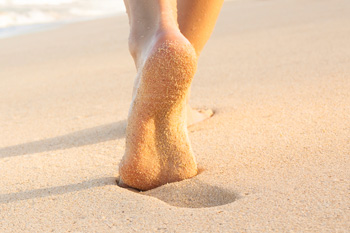 Many Treatments are Preventive

The best form of treatment for cracked heels is to prevent them from occurring in the first place. This can be achieved by simply rubbing the heels with a moisturising cream on a regular basis to keep the skin supple and hydrated. Special heel balms are available that contain descaling (keratolytic) or water-retaining (humectant) agents, such as:
Urea
Salicylic acid
Alpha-hydroxy acids
Saccharide isomerate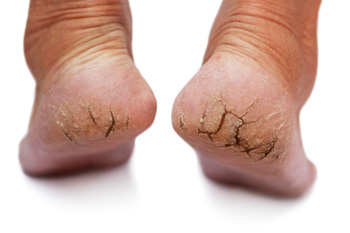 Is a Common Foot Problem
Cracked heels or heel fissures are a common foot problem experienced by many people. In most cases the problem is merely a nuisance and unattractive to look at, however when the cracks or fissures become deep, standing, walking or any pressure placed on the heel can be painful.
Anyone can get cracked heels but some people are more prone to the condition than others. For example: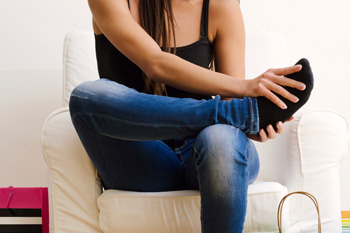 Take a Look at This
Ankle injuries are defined by the kind of tissue bone, ligament, or tendon that's damaged. The ankle is where three bones meet the tibia and fibula of your lower leg with the talus of your foot. These bones are held together at the ankle joint by ligaments, which are strong elastic bands of connective tissue that keep the bones in place while allowing normal ankle motion. Tendons attach muscles to the bones to do the work of making the ankle and foot move, and help keep the joints stable.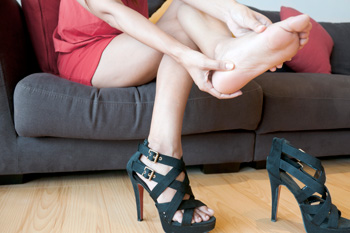 Injuries Occur in Any Moment
An ankle injury occurs when the ankle joint is twisted too far out of its normal position.  Most ankle injuries occur either during sports activities or while walking on an uneven surface that forces the foot and ankle into an unnatural position. The unnatural position of the ankle in high-heeled shoes or walking in unstable, loose-fitting clogs or sandals is also a factor that may contribute to ankle injuries. In addition to wearing faulty footwear, an ankle injury can happen as a result of: